27 Sep 2022
The Exhibitor Edit: Mews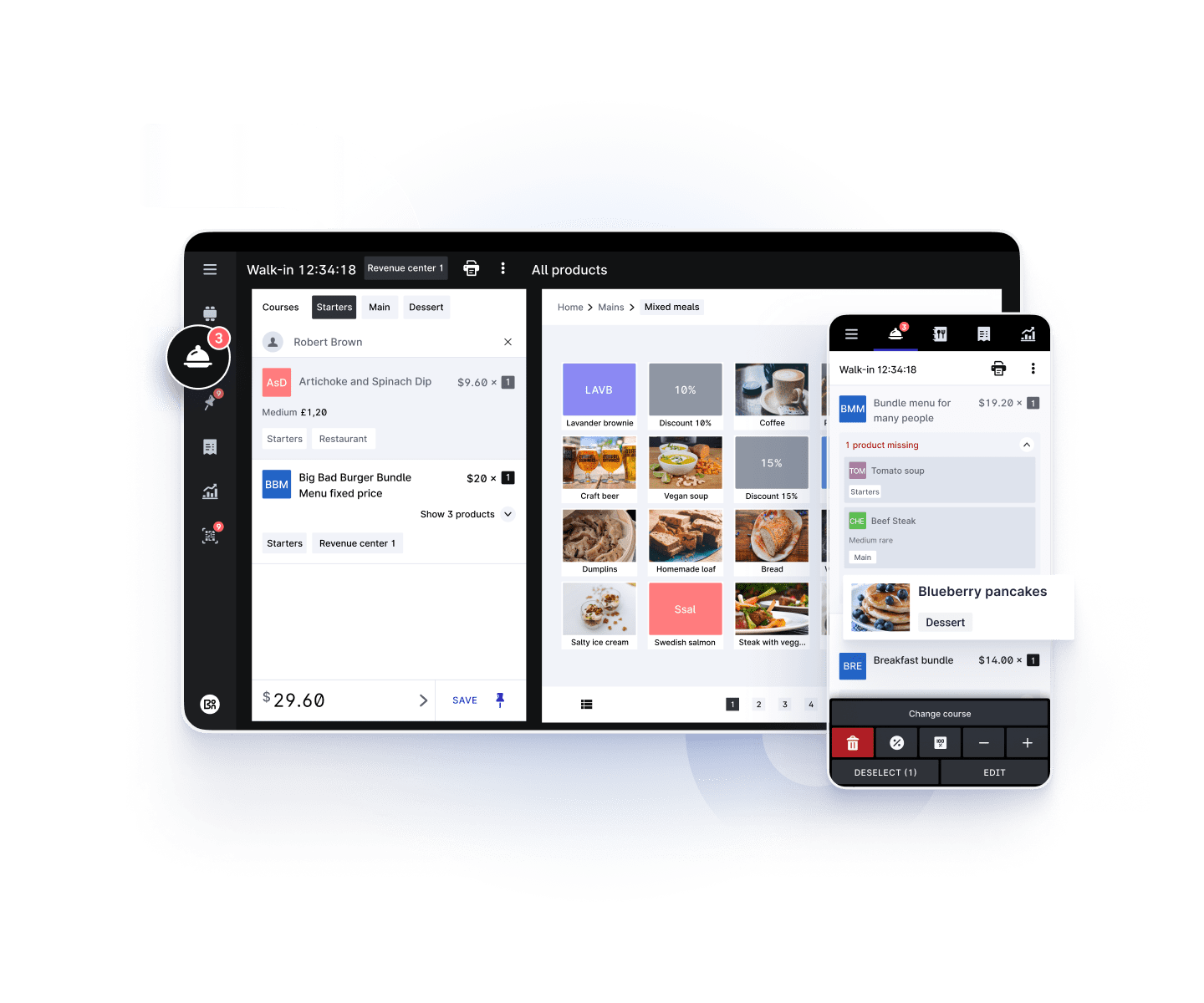 Over a coffee in Amsterdam, we chatted to returning IHS exhibitor, Mews to learn out about their evolving mission to serve the independent hotel sector, how their solutions provide unique benefits to hoteliers, plus we hear their exciting plans for their stands at IHS!
How and why was Mews launched and what's Mews' mission to serve the hotel industry?
Mews was founded in 2012 by Richard Valtr, during the creation of Prague's Emblem Hotel. While he was leading the concept development, design and project management for the property, he realized that hotel management systems had failed to keep pace with hotels or their guests.
He knew that the hotel sector was capable of great innovation, of breaking free from many of its antiquated ways of working, and so began to implement these changes at The Emblem. The top priority was to create a real connection with guests and allow staff to properly welcome visitors into the hotel, but he knew that with a legacy system – i.e. a fixed computer in the lobby – it would be near impossible to facilitate his vision.
By developing a platform that could be easily used on a tablet, giving staff greater agility to check in guests, they were able to shift the focus from administrative tasks and onto a warm welcome. This was Mews in its earliest form.
What are some of the things that sets Mews aside from any competitors?
Mews Marketplace is the biggest hotel app store on the market. As hoteliers become more tech-enabled, they'll have more access to more data generated throughout the guest journey – this means they'll be able to truly personalize guest experiences.
Data will be in the cloud and won't be siloed into one specific system of record. On average, a Mews hotel has between 8-15 integrations through our marketplace. With Mews Hospitality Cloud at the heart of everything, we're going to be able to start combining relevant datasets to curate and tailor better guest experiences.
Our partners tell us our API is unique. We have so many datapoints that you can set up integrations with the click of a button, compared to other systems where it takes days or sometimes weeks to set everything up.
Mews Marketplace is just one of the core elements to Mews. We provide an ecosystem of hospitality solutions, with capabilities including payment processing and point-of-sale, giving hotels the solutions, they need to maximize revenue and enhance the guest experience.
Perhaps equally as important is that we give hoteliers a choice, allowing them to serve their guests in a way that suits their property. For instance, they can check in guests via a tablet while they relax on a sofa by the bar; they can enable online check-ins and check-outs; or they can use self-service kiosks onsite like at Cityhub. It's up to the property to decide what works with their customer journey vision, whether that's one-on-one service or seamless, contact-free check in without any staff.
Why do you think your product is specifically catered to independent hotels?
It all started in boutique hotels like The Emblem Hotel and from there we kept developing Mews with the hotelier in mind. We grow along with our customers. We have our Customer Success team who sits down with customers to understand them. They ask how their business has changed and what needs they have right now, working out how we can grow together, because the journey doesn't end once a property onboard with Mews – we want them to be successful too.
This is one of the reasons that we're now one of the preferred partners for the Leading Hotels of the World. Many of our team are ex-hoteliers, so we really understand the challenges that hoteliers have and we're just trying to build the best solutions to tackle those challenges.
We also have the Mews University which can teach the entire Mews system online, intuitively and on a role-based level. It's so important to make sure that you can train your staff quickly, particularly at boutique hotels as the teams are often smaller than larger chains, so staff need to learn quickly.
We also try to help boutique hoteliers step away from the standard metrics such as ADR, RevPAR and occupancy rates. Instead, our focus is on revenue per guest, and on realizing the full potential of your property, square inch by square inch.
How would you say your product has evolved over time? And are there any new features set to be introduced that will benefit hoteliers?
We try to do things differently to other hospitality clouds. We don't want to build features just because most PMSs have them and that's how things have always been done. We want to solve bigger problems and we want to allow hotels to be more flexible with their operations.
For example, for a while we didn't have child pricing, which is key for a lot of hotels. Rather than build this one specific feature, we asked ourselves (and our customers) the question: do they need child pricing, or do they need a tool that allows them to price differently for different target groups and other attributes? So now we have flexible attribute-based pricing. It means that instead of only setting separate prices for children, hoteliers can also set difference prices for students, on different days, or however else they wish.
Mews also recently acquired a POS solution, Mews POS powered by Bizzon. This will allow hoteliers to maximize their food and beverage operations with a mobile, all-in-one platform that removes the friction of ordering and gives staff more time to focus on guests. It will also automate F&B payments and send invoices directly to the customer's email address. This way, the customer leaves feeling satisfied and their last experience at the hotel isn't disputing their bill.
Finally, we recently joined forces with Salesforce, who we're working with to bring CRM and PMS data together in an actionable way for the revenue, marketing and sales teams. By surfacing PMS data in the CRM, it will mean hotel teams have more opportunities (data) to build more integrated loyalty schemes that will keep guests coming back again and again. For example, hoteliers will be able to see information such as the biggest spenders in their hotel over the last year so they can understand who to focus on. The tool also helps to reveal trends, which can be used to inform targeted marketing campaigns.
Is there anything that you enjoy most about exhibiting at trade shows?
For me personally, it's about making connections. I remember that before Covid, I was an event at ExCeL London, and I see such a big difference from then to now. Then, only a few hoteliers knew Mews. But now, everybody knows Mews no matter where I go. In the Benelux region, we have the highest market share and a large number of UK hotels are working with Mews. It's nice to see the recognition for the work we put into Mews.
What would you say the additional benefits are for Mews to become an official Independent Hotel Show sponsor?
Becoming an official Independent Hotel Show sponsor reinforces our support for the boutique hotel sector and provides us with the right platform to connect with and share thought-leadership with today's modern hotelier.
How are you looking forward to supporting the shows in October & March and how important is having a multi show presence for Mews?
Having a multi-show presence at the Independent Hotel Show both in London in October and again in March in Amsterdam is very important to us. We know how tech-driven and enthused this market are, and we can't wait to showcase our ecosystem of hospitality solutions.
What can our hoteliers expect to see and experience on your stand at the show in London & Amsterdam?
A team of knowledgeable hospitality cloud experts that are genuinely excited to meet up with hoteliers. Our mission is to transform an entire industry with cloud solutions that make hospitality more rewarding for everyone. Members of our Sales, Customer Success and Partnerships team will be on stand, so there's a range of conversations that can be had. Plus, we'll be having a happy hour at our stand, so we'll be even more popular than usual.
---
Guests at Independent Hotel Show London can find Mews on Stand 1751.
Visit their website: www.mews.com
Subscribe to our newsletter to keep up to date with the latest show news and new products at our events.