05 Sep 2022
The Hotelier Edit: Elsemiek Giskes of BOAT&CO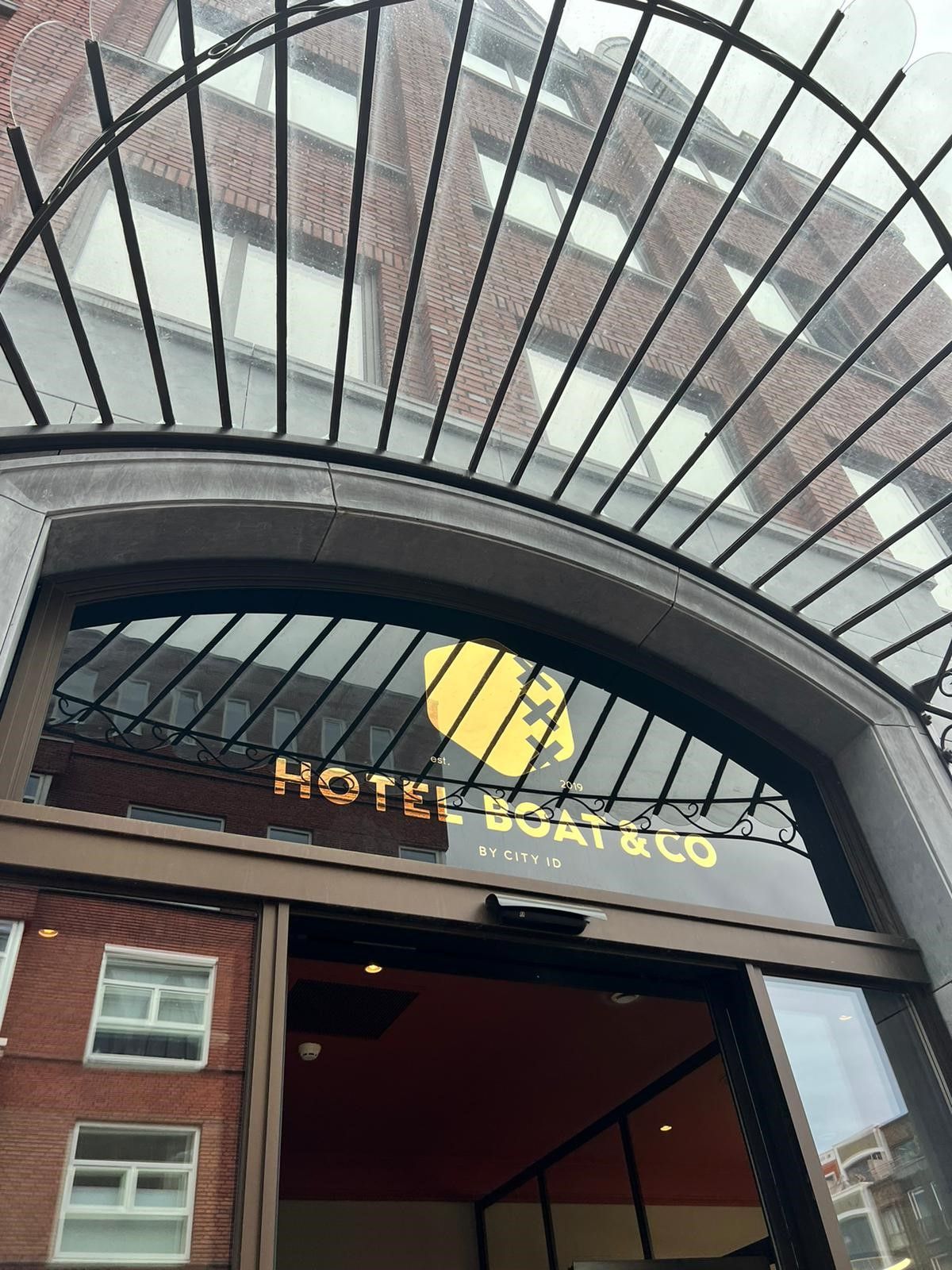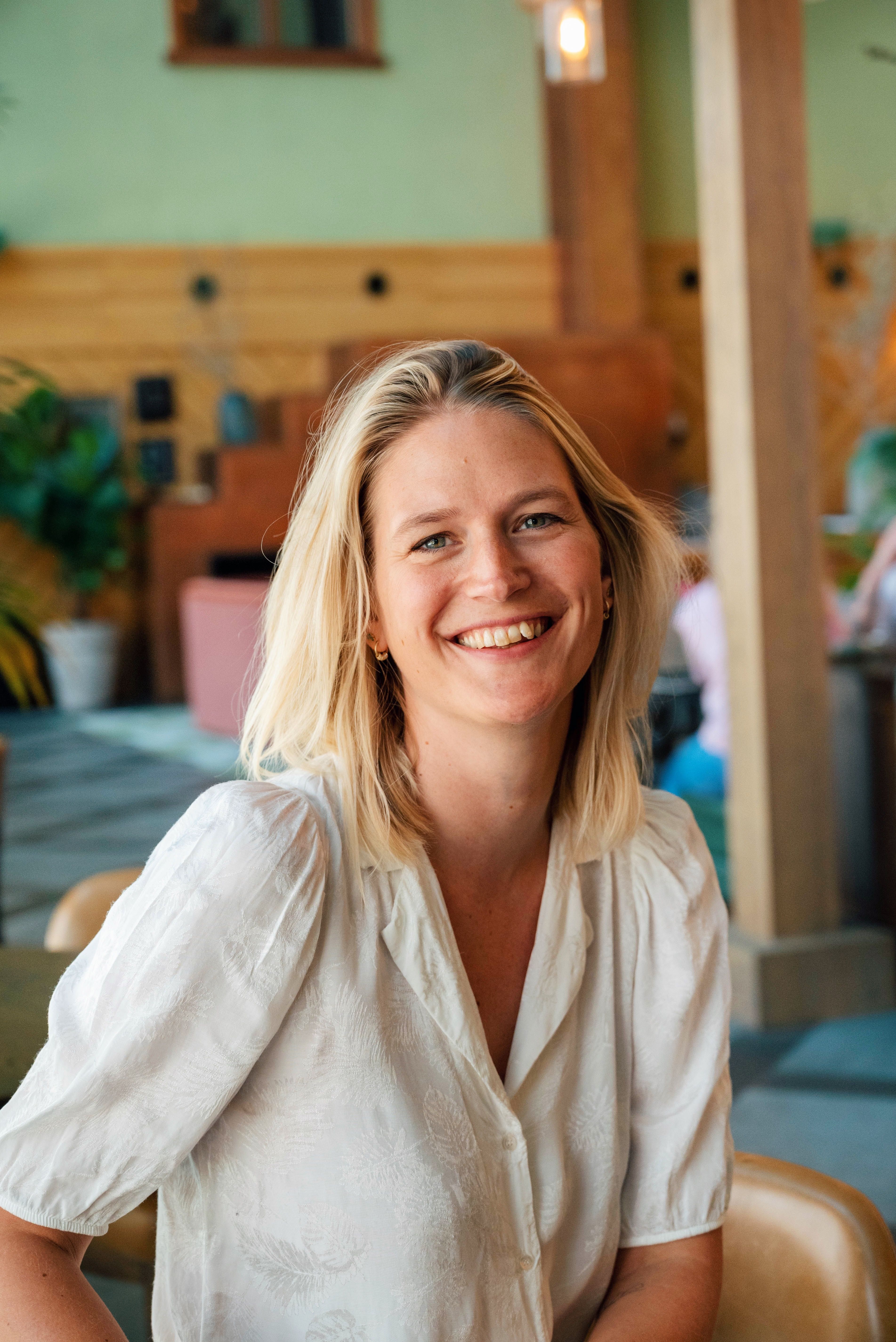 HOTEL BOAT&CO is nestled in the Amsterdam neighbourhood of the Houthavens, an area that like the hotel, has entrepreneurship and eco-friendly ideas at its core. The Independent Hotel Show team hopped over the channel to meet up with General Manager, Elsemiek Giskes, a member of the IHA community to learn more about the hotel which has had sustainability built in from day one.
How has Amsterdam's hotel industry evolved over the past two years?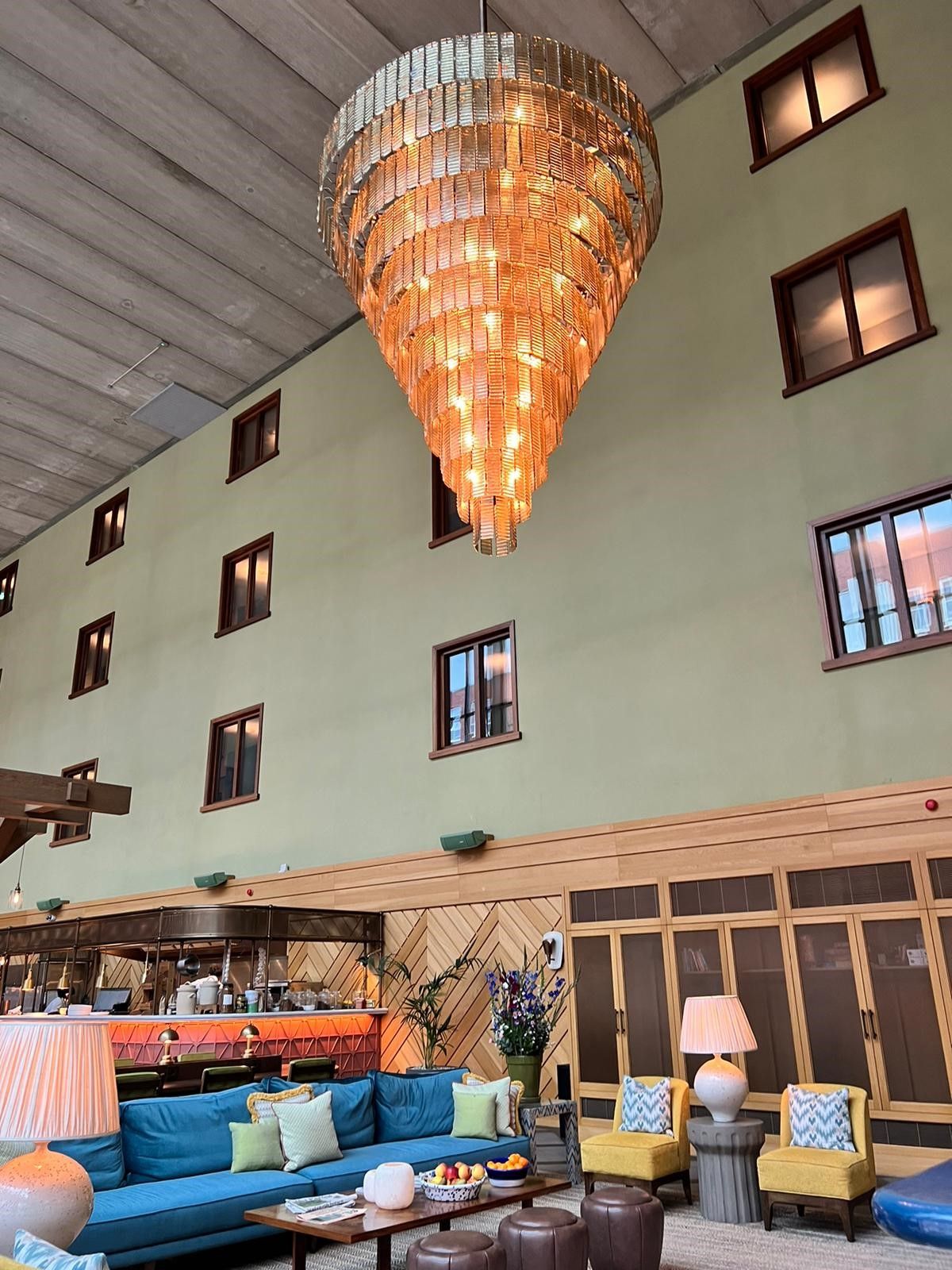 Covid has had a big influence on the hotel industry, I think it made us all entrepreneurs and you always learn a lot from a crisis, you have plans but suddenly in a crisis you quickly implement things because you have to, and that's been the good part of the last two years. If you have to close your restaurant then you work out what to do: sell dinner boxes or do takeaway, every day we came up with new ideas which made us all entrepreneurs.
We're also an aparthotel, so all our rooms are apartments and are fully equipped with a kitchen. They're rooms that you can stay in for longer, you can actually live here. We discovered that even in a lockdown that works very well because it means you're self-sufficient and you don't have to rely on restaurants to have dinner.
Of course, we had the impact of covid but maybe it was lessened because we had people moving to the Netherlands or who were having their houses rebuilt, and they needed a place to stay. We were lucky because we already had this product, we knew what to do and we've seen the demand for aparthotels grow over the past two years.
What does a great guest experience look like at BOAT&CO?
I would say we're not a typical hotel, even though we have the mindset of a hotel where everything is possible, what we want when a guest enters is that they calm down and feel amazed. It's an impressive hotel and we want everyone to say 'wow' and want to spend time here.
We work with a guest service team, and they are in charge of everything around the hotel. We don't have a separate reception team or concierge or luggage porters everyone is hands on. From the moment you arrive to the moment you leave, the guest service team are there for you and we really try to connect with our guests, especially since they stay a bit longer, we want to get to know them whilst they are staying with us. That connection, which grows during a stay, is something that is in our DNA, and we like to think a stay here feels like home. There's a lot of attention to detail and accessories which help make the rooms really feel homely and we feel that distinguishes us as well.
What inspired the hotel's design, and what are the benefits of being a new building?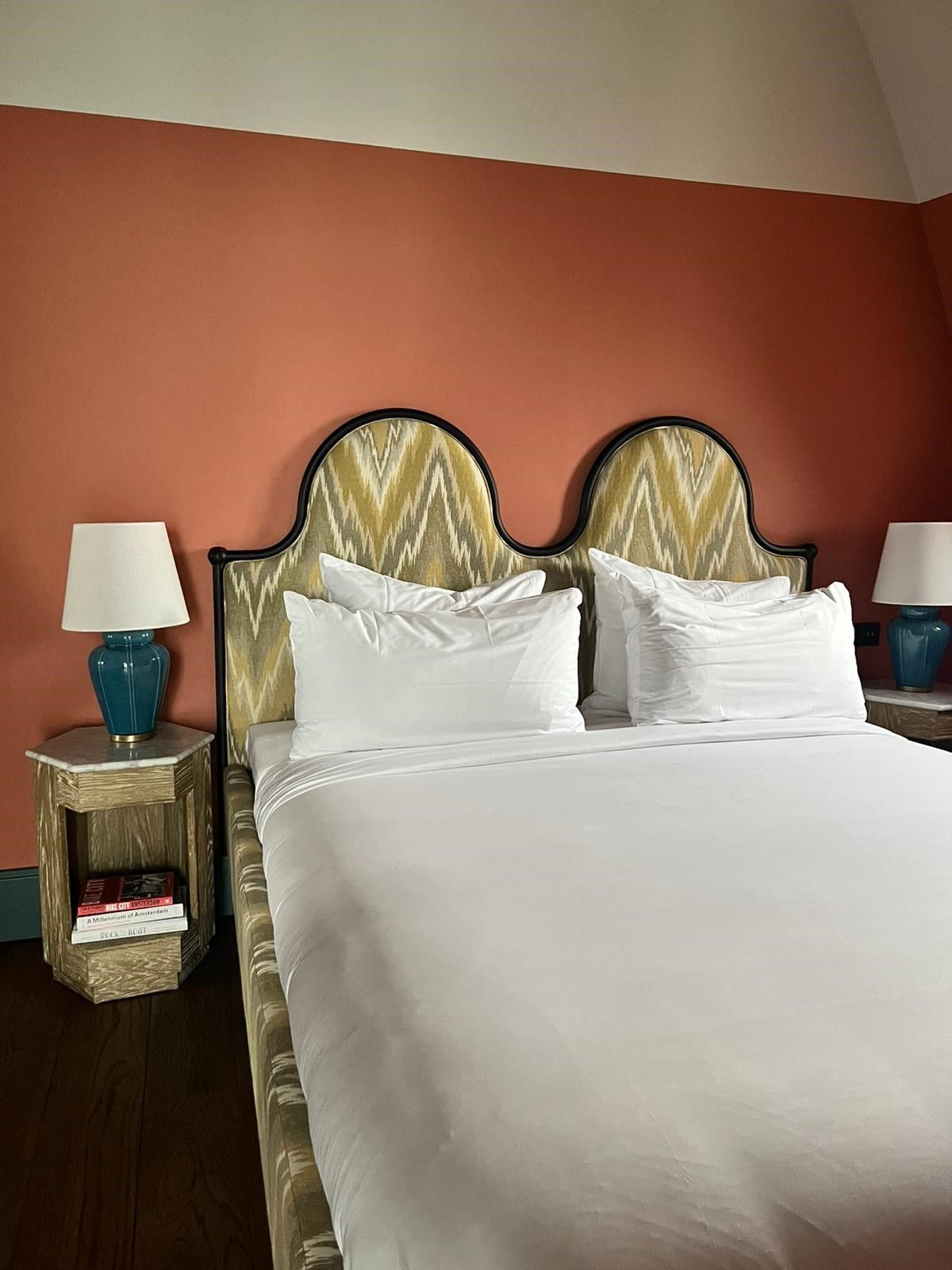 The building is sustainable and BREEAM certified and because it is new you can do everything from scratch, the moment we came in with the idea for this hotel we were involved and could have a say in everything.
If you look at the design itself it has a 60s vibe with a modern touch, and quite art deco, nothing is standardised; everything has been thought about.
How do you approach the question of sustainability?
If you look at the neighbourhood of the Houthavens itself there's no gas, it is all heated with city heat, generated from waste and the cooling is with water from the river. The building has an innovative thermal energy storage system for sustainable heating and cooling. Just like the neighbourhood we have solar panels, and we also have nesting boxes and water-saving showerheads, toilets and taps.
We are always looking at everything and thinking 'how can this be more sustainable?'. We've just started working with the Hotels for Trees Foundation, which plants a tree each time a guest skips daily room cleaning. Our guests are really involved in this initiative which we see by the the number of trees we have already planted.
What part does technology play in the future of hospitality?
We look at things that we can change for our staff and our guests. Technology helps with sustainability for example, you can do paperless check in and if you look at the guest side, there's demand from the guests for technology in the rooms (everyone wants Netflix) so we're looking at systems that have it all, but we're not there yet.
We have a tech manager within the company who is responsible for deciding what technology solutions we implement in the hotel. Citizen M is an example of a hotel chain completely tech-based, and we want to take the best practices of that and implement it here while maintaining the personal touch - it has to be balanced out.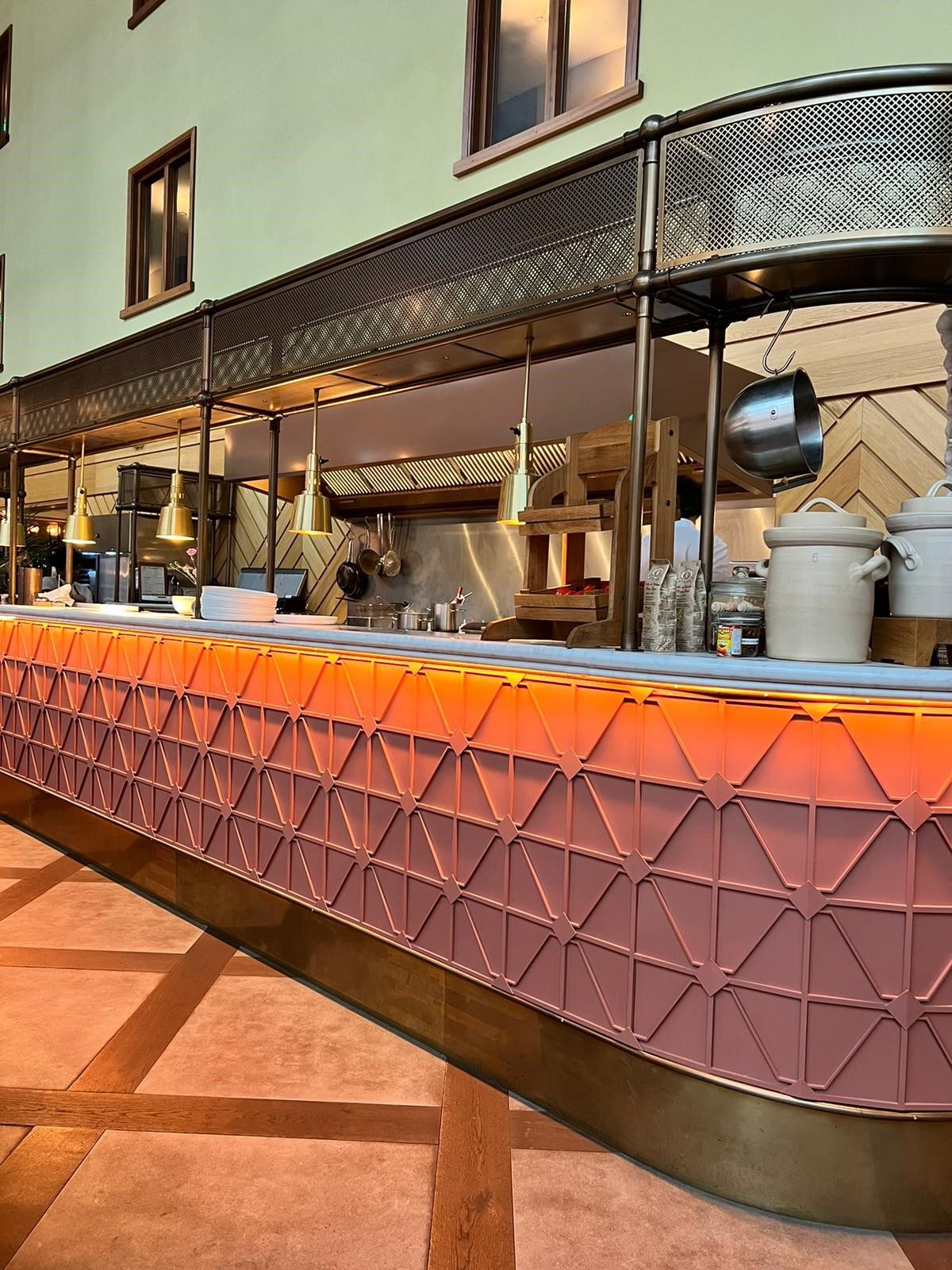 Are there any products or services you would recommend to other hoteliers?
We look at local products, it's important to look around at what's close to you and how you can work together. We work with Roetz Bikes for example, they use old frames and make them into new bikes.
We aim to work with as many Dutch suppliers as possible and give them a stage in our hotel and our restaurant. We really see the importance in finding partnerships with people who are in close surrounding to the hotel and that is something we would recommend other hoteliers look out when they can.
How important is health and wellbeing to your guest experience?
It's very important, for everyone - both our employees and our guests. We always strive to create a healthy environment within the building, we have a gym, we have bikes, and our menu includes a variety of healthy and delicious dishes, we always offer healthy options and promote being flexitarian.
We are definitely a place for the neighbourhood itself to utilise, we say we're the living room of the neighbourhood and we have a lot of external guests visiting the restaurant, for a coffee or to work here, or for lunch or dinner. Our restaurant also has a shared dining concept so you can experience several types of dishes and it's a place to relax and hang out with really nice food and good company. It's a very nice vibe.
Staffing is a major concern for the industry, can you tell us about your internship programme?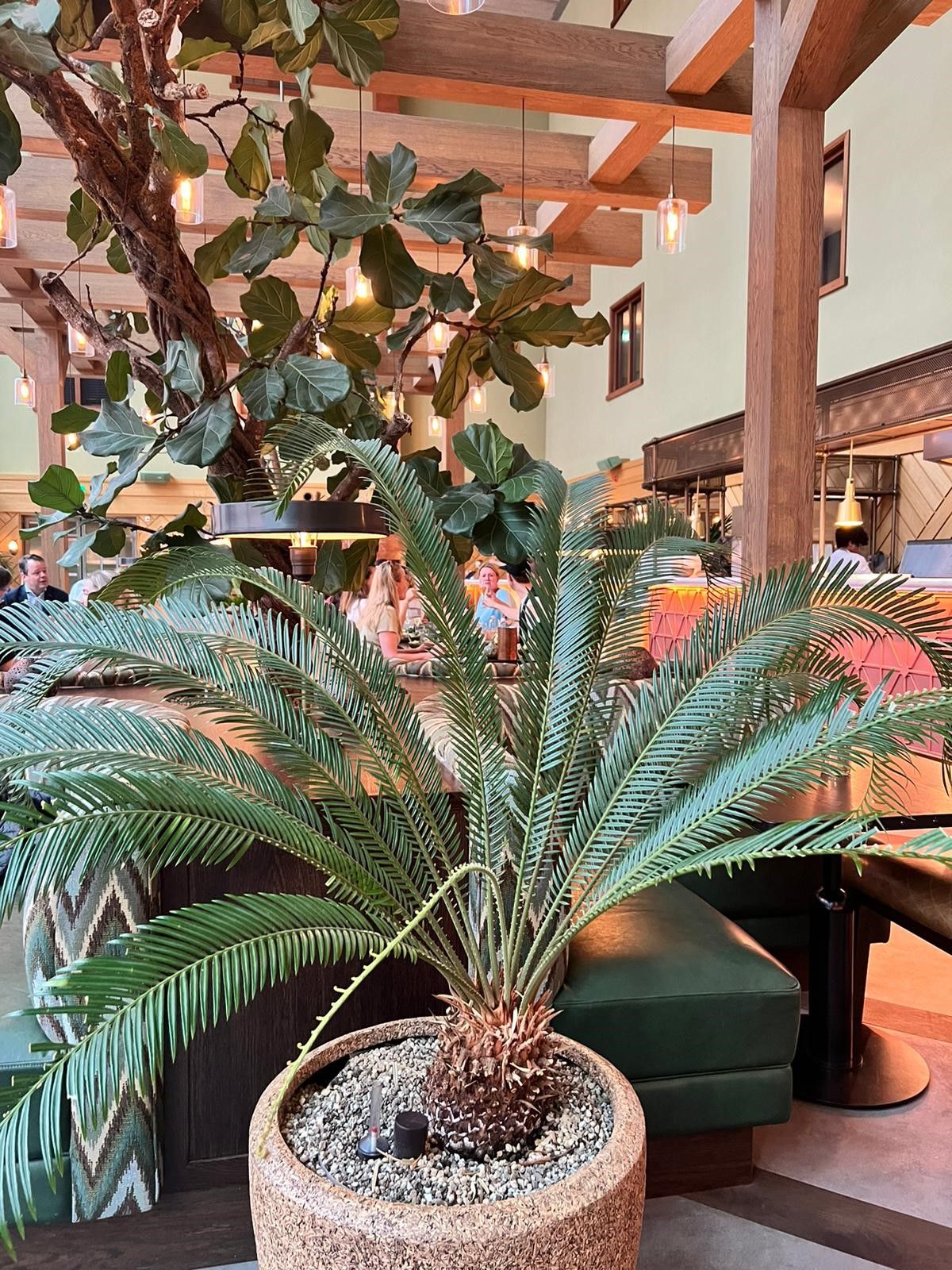 We work with several schools and universities offering internships in every department. What sets us apart is that we're quite a flat organisation so there's not such a difference between the intern and employer. We believe in innovative ideas, so if an intern has a good idea, then we'll implement it, for me that's what sets us apart from the companies I've worked in before. There's a lot of entrepreneurship and now we have a team of interns and other young professionals who work with us, and we ask them 'what do you need, and what do you want to see?' so we feel they get quite a big stage to share their views and the result is that employees feel valued and either people stay working with us, or they come back to us.
A big part of our team started working here as interns and they're still with us and I think that's exceptional within the hotel industry. We believe in entrepreneurship - if you have a good idea then let's do it.
---
To help develop our 365 offering for the Independent Hotel Show community throughout 2022 onwards we'll be interviewing industry leaders across the hotel world just like Elsemiek whilst sharing insights, ideas, and products to help you navigate the ever-changing expectations of your guests.
To explore this year's event seminar programme, view our 2022 exhibitors and read more interviews access our IH Connects hub here. Independent Hotel Show will return to the RAI Amsterdam for the third edition on 14-15 March 2023, sign up to the newsletter below to receive show news straight to your inbox.