Booking Engine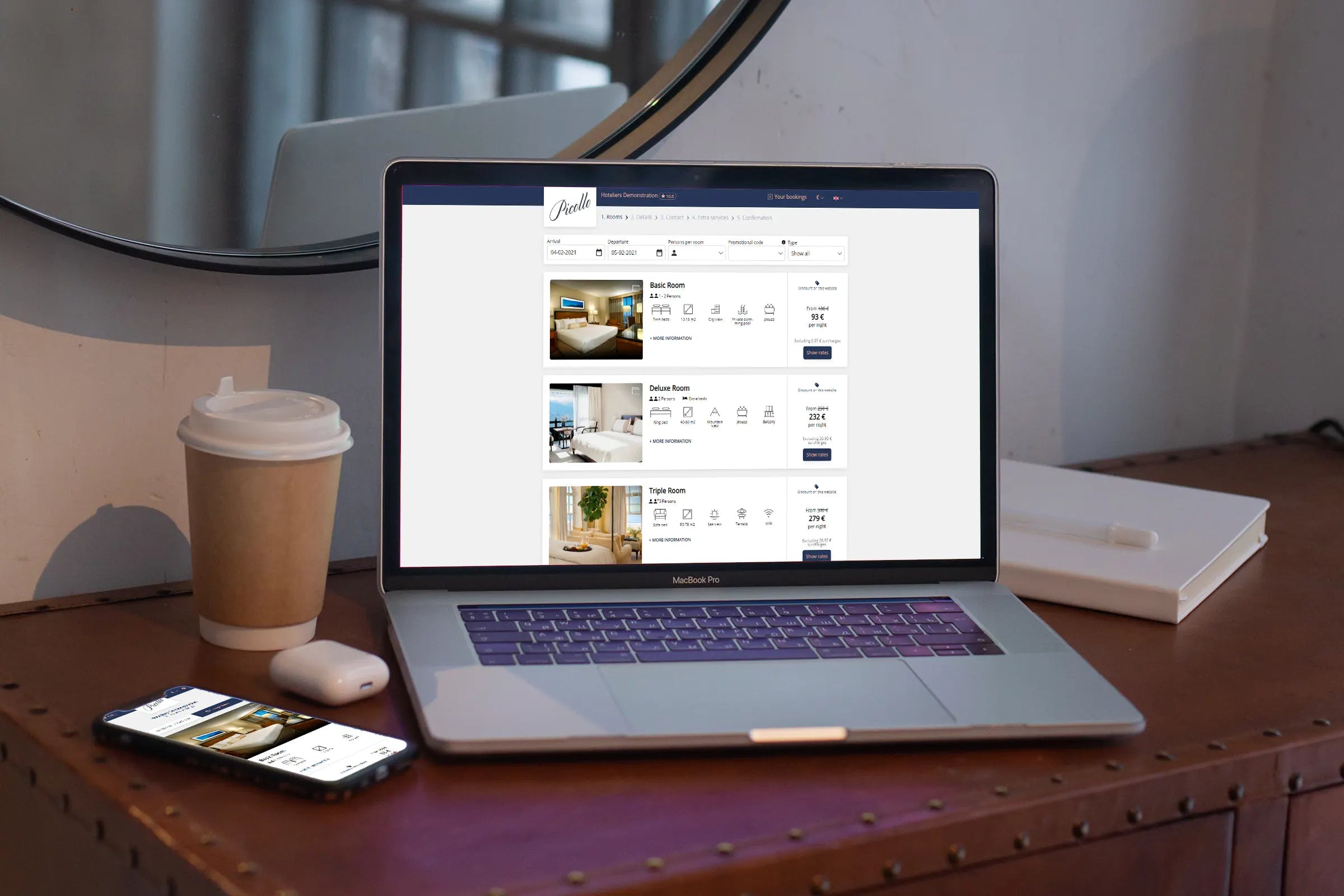 Generate more commission-free bookings with the Booking Engine and improve your profit margin. The Booking Engine can include both rooms and packages and allows you to add simple texts and a photo album. You can also create multiple rate types. The Booking Engine is easy to use: within a few simple steps, your website visitor becomes a booked guest.
Hoteliers.com is an official Google integration partner. This means that all hotels using the Hoteliers.com booking engine are automatically published with a free listing in the organic results of Google Hotels.
The booking process also offers upselling opportunities, such as breakfast or a bottle of wine on arrival. If you wish, your guests can fill in a review after their stay, which you can post on your website. The Booking Engine can be seamlessly integrated with your own website, in your own corporate identity. Rates and availability can be updated manually, or via a link with your Channel Manager or PMS.