BOTTEGA PRÊT-À-PORTER AMARONE DELLA VALPOLICELLA CLASSICO RISERVA DOCG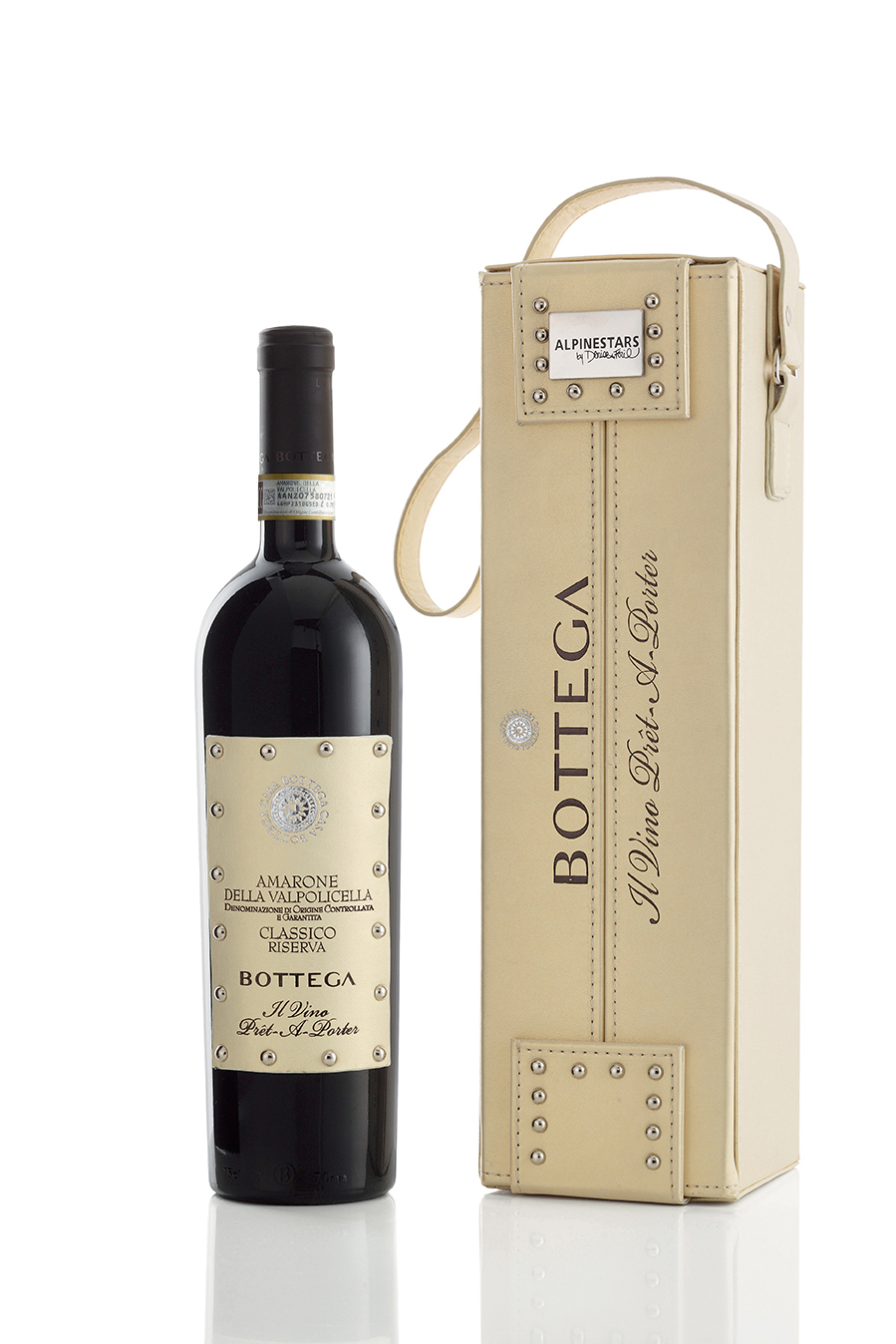 Valpolicella is a land devoted to growing vines since ancient times: its name "vallis polis cellae" actually means "the valley of many cellars". Here are grown indigenous vines like Corvina Veronese, Corvinone, Rondinella and Molinara, used to produce important and unique red wines. Amarone DOCG, the noblest red wine of Valpolicella and one of the most important Italian wines, has seduced the most refined palates worldwide, thanks to its inimitable personality, its charm and its character of traditional yet modern wine. Amarone Prêt-à-Porter is made special by its 4-year aging, making it extremely elegant, well-structured and long living. For Bottega, the American designer Denise Focil created a fashion bottle, with an immediate impact, enriched by a fair leather label framed by metal studs. The designer also created a tailored leather box.
This wine is recommended with grilled red meat, roast beef, entrecote, sliced beef, fillet (in crust or with pepper), stews and game, but also goes well with very mature cheeses. It is recommended also as a "meditation wine", slowly sipped to round off a meal to enjoy all of the different hues of its complex and incredible bouquet.