Casting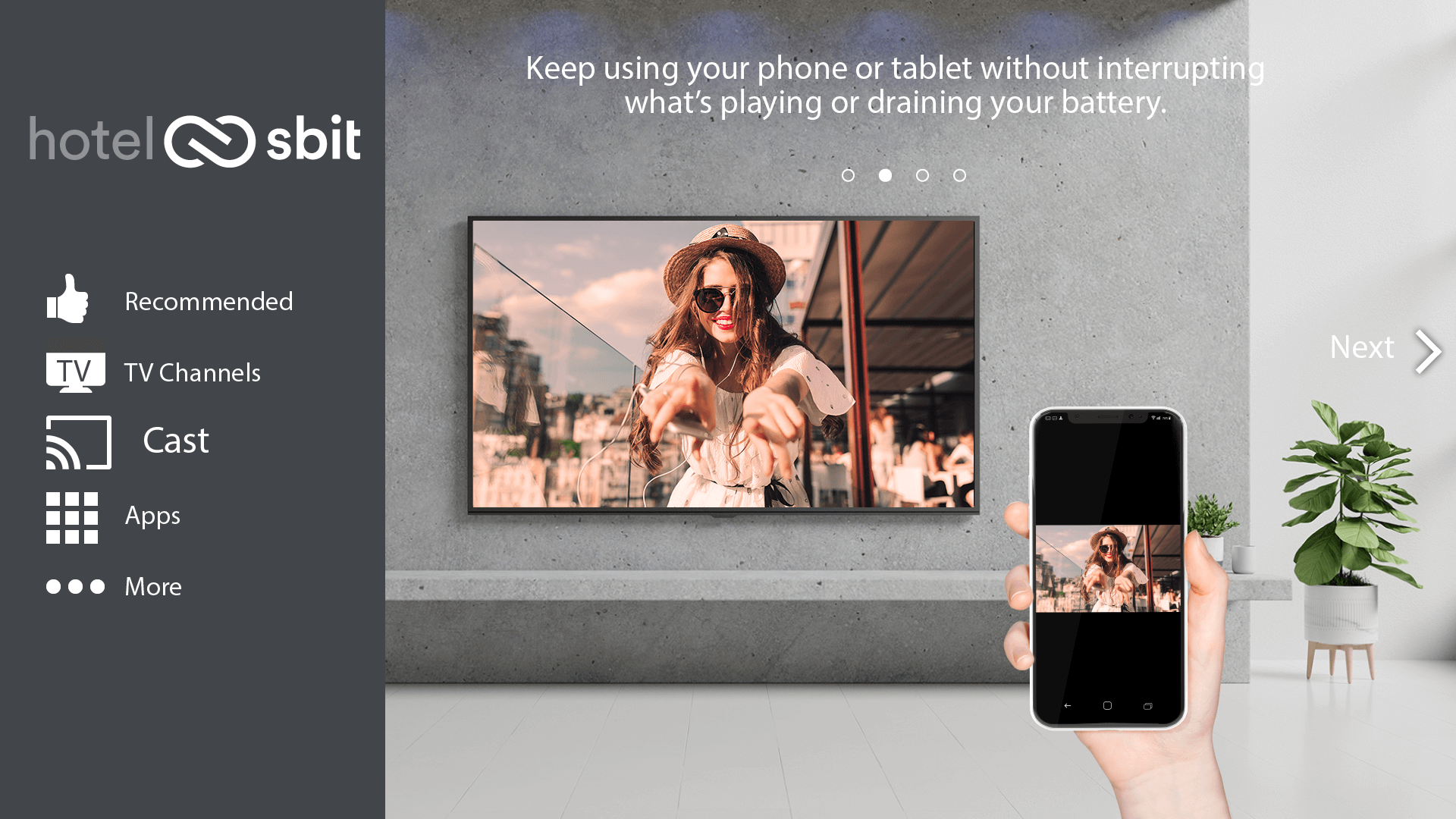 We make sure that your guest is able to watch his favorite movies and series using his laptop, tablet and mobile phone. Also without this connection there are a number of applications we can set up for the guests in order for the guest to stream their own content.
Integration with your PMS will make sure the guest can watch Netflix.
Casting has never been this easy and safe. After the guest checks out, all the information will be wiped.