Freemotion CoachBike, Powered by iFIT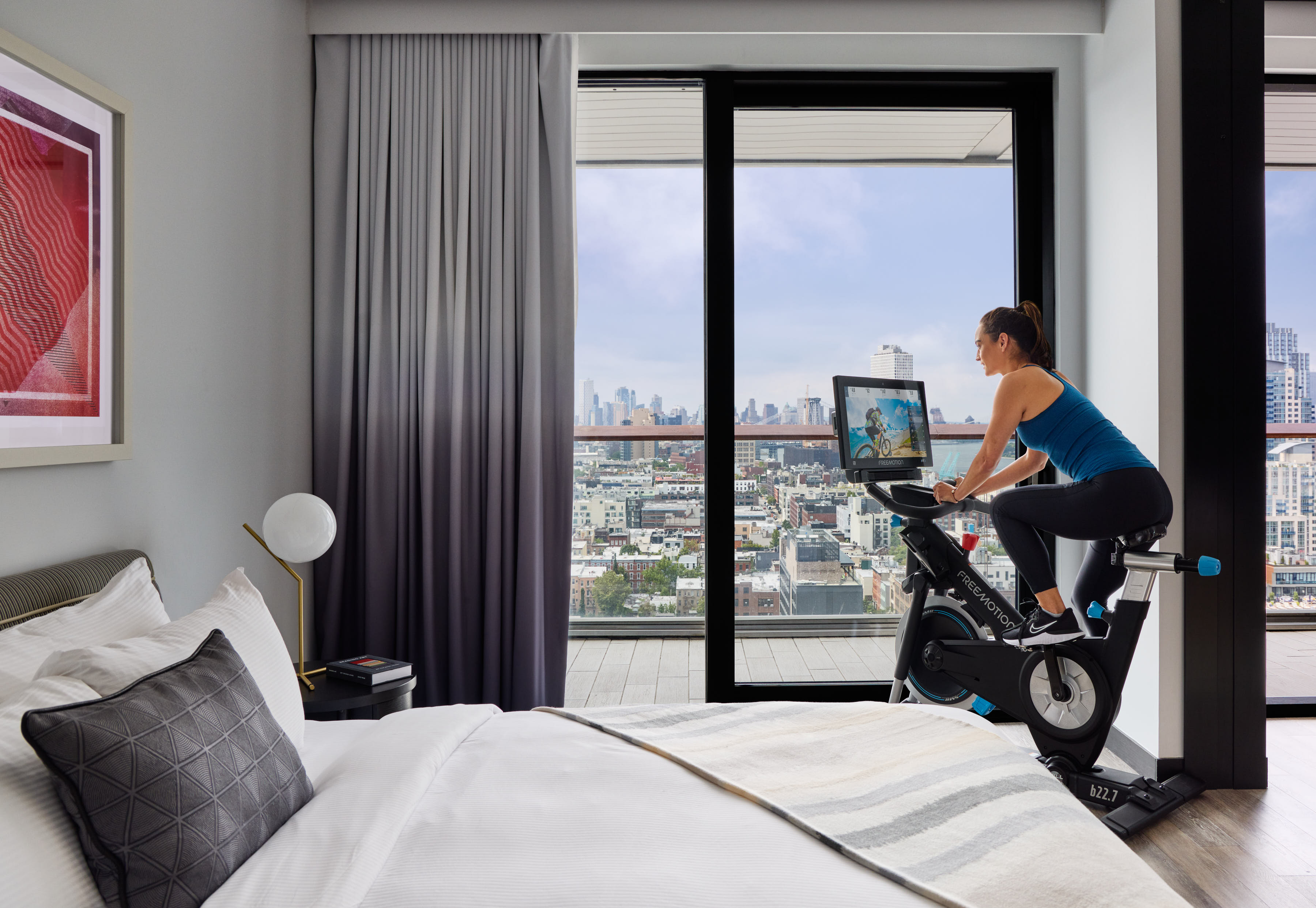 Perfect for providing an immersive, in-room fitness experience, the Freemotion CoachBike™ caters for the huge growth in demand for indoor cycling. CoachBike provides the most interactive workout experience on the market by plugging into the ever-expanding iFIT workout library, which are then displayed on a huge, 22-in (55.8 cm) HD touchscreen.
As an in-room piece of equipment, the CoachBike also provides a number of advantages over other popular indoor bikes. As it has been designed for the commercial market, CoachBike is far more long-lasting and durable than its competitors. In addition, its lightweight, aluminum frame is maintenance-friendly and easy to move during room cleaning. It is also user-friendly and easily adjustable to the guest's individual preferences – featuring horizontal seat adjustment, multi-position handlebar adjustments and vertical handlebar adjustment.