GuestCompass hospitality platform / Digitale toegang & kamer domotica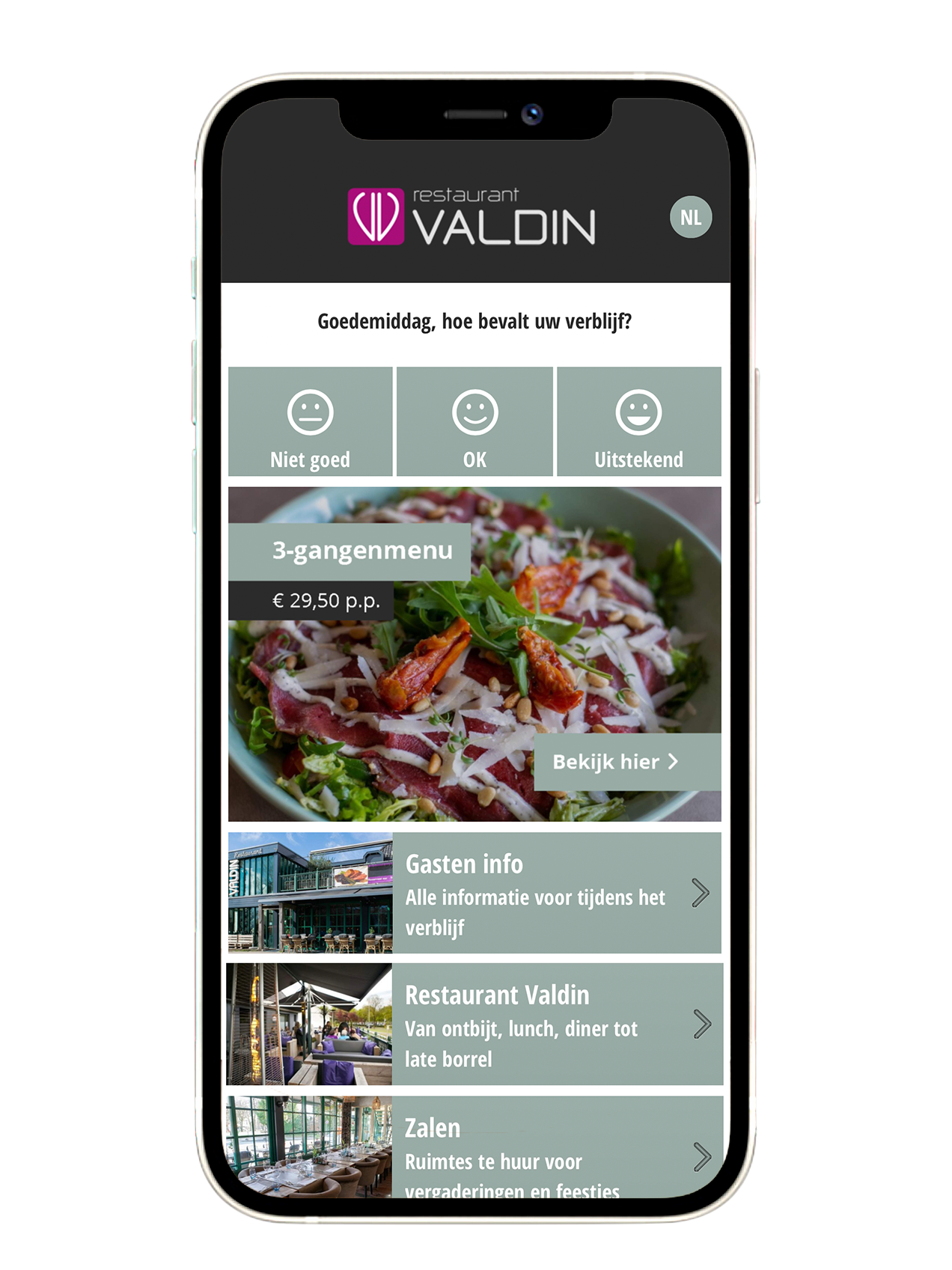 GuestCompass is dé tool voor communicatie met de hotelgast tijdens het verblijf. Een eigen online kanaal, in plaats van een hotelapp of oplossing van een derde partij.
GuestCompass werkt op de telefoon van de gast. Het is dus niet nodig om een investering in, of onderhoud van hardware te doen. Op deze manier ben je ook altijd dichtbij de gast. Ook als de gast niet in de kamer is.
Online communicatie
Geen papier meer door de digitale kamermap, extra omzet door relevante cross-sell mogelijkheden en minder slechte reviews door de smiley module.
Digitale toegang
Om ervoor te zorgen dat de gast niks mist van alle opties en acties in het hotel biedt de GuestCompass ook digitale toegang tot de kamer. Zo werkt de kamertoegang als ideale activatie om dichter bij de gast te staan.
Kamer domotica
Naast toegang is het ook mogelijk om een optimale gastbeleving te creëren in samen werking met ABB. De gast bedient via jullie GuestCompass de verlichting, verduistering en de temperatuur.