Hotel Website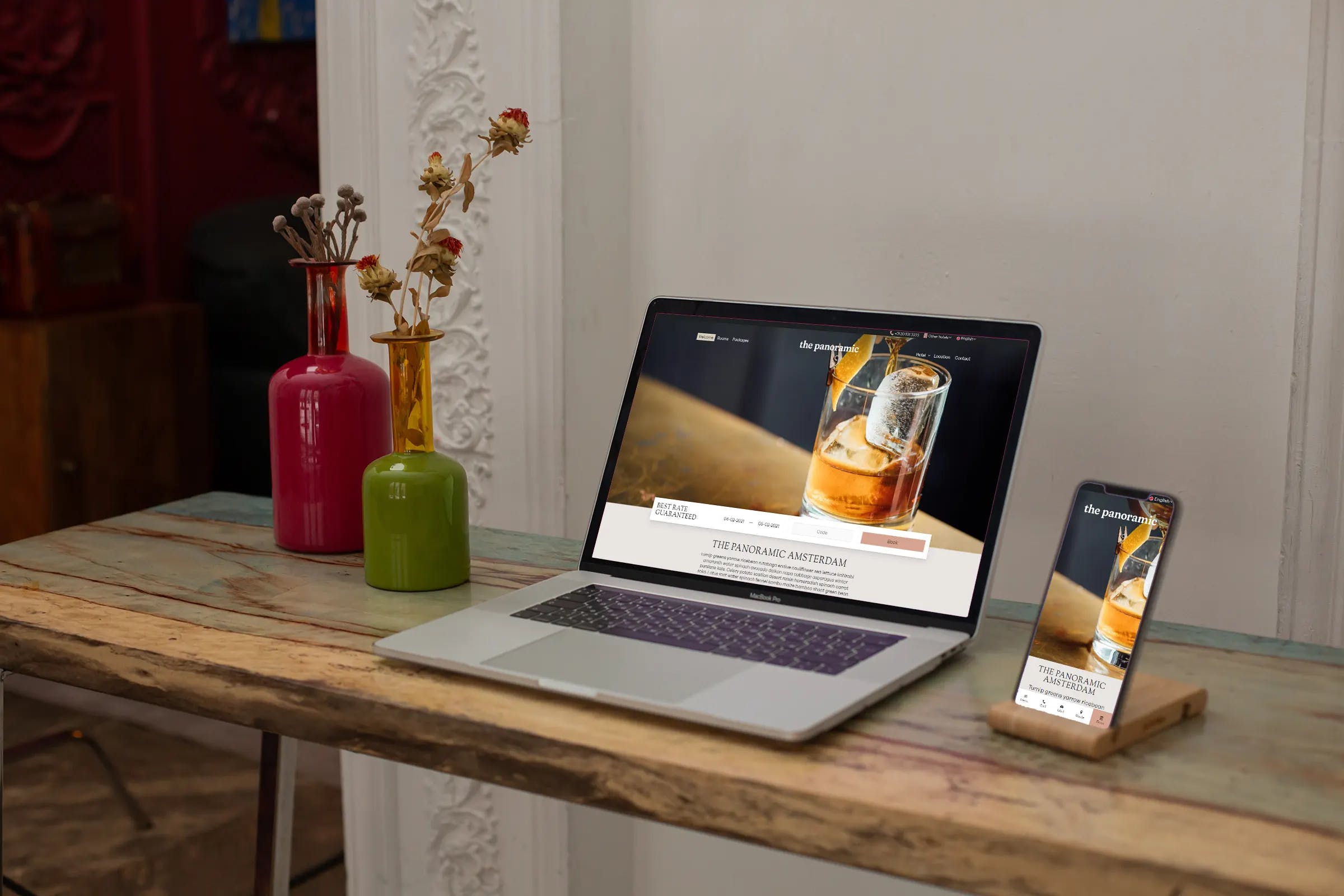 The Hotel Website enables you to present your hotel to your potential guests in a professional manner. The website is optimized for findability in search engines and for maximum conversion on desktop, mobile and tablet.
For the look-and-feel of your website, you can choose from seven designs in our online design store. Our designers will incorporate your corporate identity within the website, with your own logo and colour scheme.
With the Content Management System (CMS), not only can you add texts and photos, but you can also create new pages, add fun tips and display sights and attractions in the neighbourhood in Google Maps - plus much more.
The Hotel Website is optimized in such a way that you will always be first in the list of organic search results in Google, when someone searches by your hotel name.