LAFCO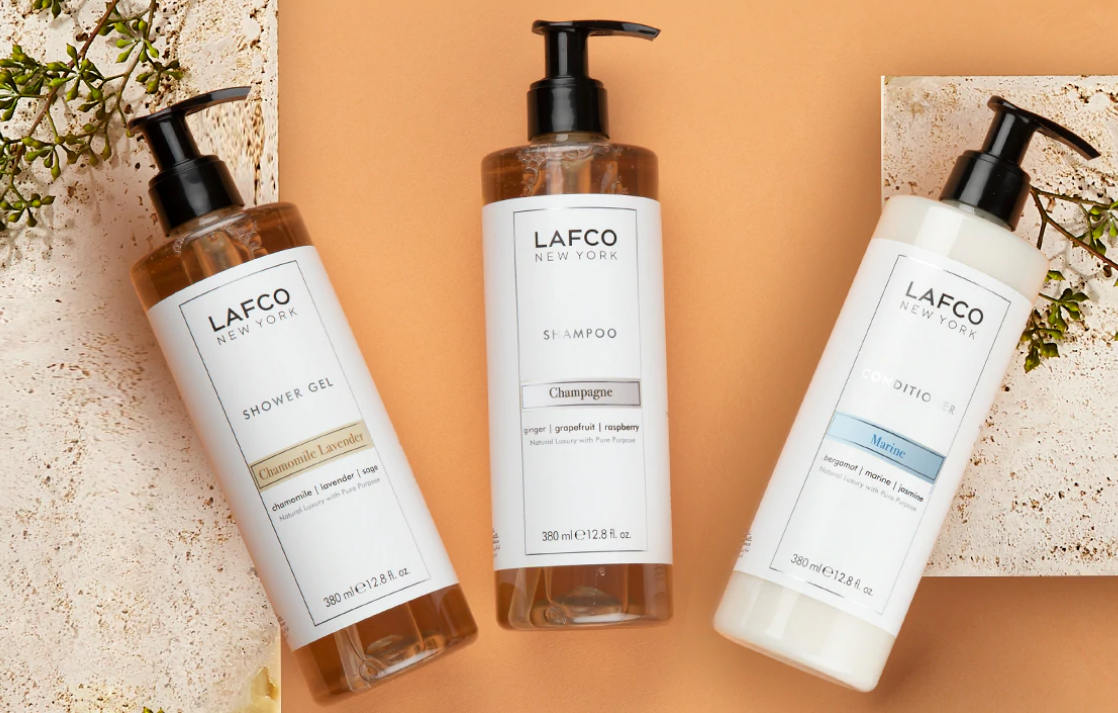 LAFCO Founded in 1992 by Jon Bresler in New York, LAFCO combines traditional craftsmanship and the purest ingredients to create transporting home fragrances and personal care products. LAFCO's luxurious collection of soaps, lotion, diffusers and candles are made from rigorously sourced essential oils. The products are hand produced using both time-honored Botanical production practices and cutting-edge technology. The fragrances are designed to evoke an emotional, sensory response: soothing, invigorating, meditative, inspiring.
OLFACTORY EXPERIENCE
Lafco's goal is to create a positive memory through fragrance. It begin with an idea, an essence "to capture". From there, the experts continually refine the formulations to ensure the notes come together in a harmonious way that is distinct and luxurious. Lafco is proud to offer unique fragrances with a modern twist that you can't find anywhere else.
100% RECYCLABLE PACKAGING
Lafco cosmetic collection is available in a wide range of sizes and formats. The brand pays tribute to its love and respect for nature by offering the entire collection in 100% r-PET bottles. Post Consumer recycled PET is still 100% recyclable.