Online Pre-Check-in web app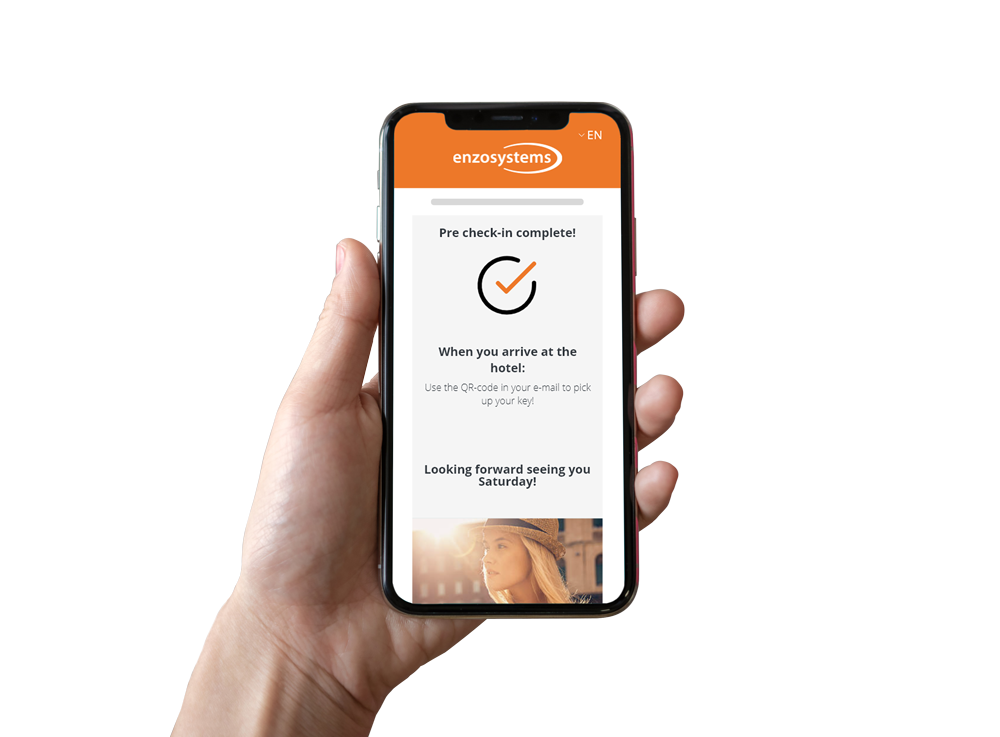 With the Online Pre-Check-in, guests truly streamline their check-in process.
Instead of filling in all their details in the lobby of the hotel, they can now do that in their own time, on their own device. Guests can choose room types, nice extra's, and pay for everything in advance. The only thing they need to do in the lobby is to pick up their key to get to the room.