Operto Teams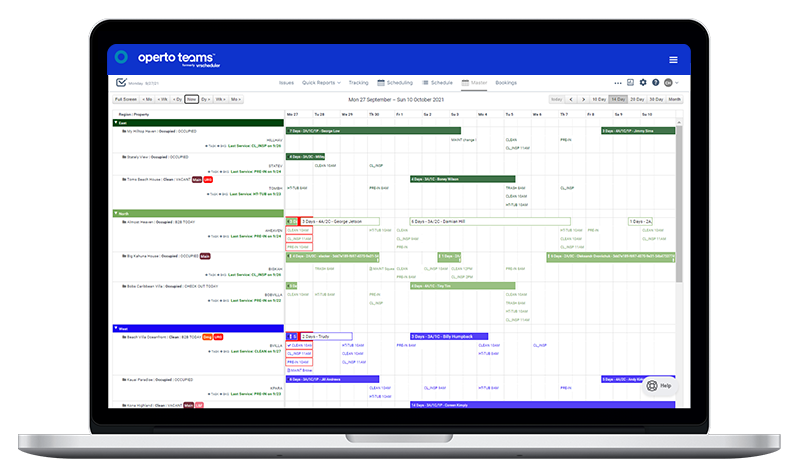 Deliver seamless, memorable and ultimately bespoke lodging experiences by bringing together guest, manager and ancillary service providers under a single operating system.
Never miss another clean, inspection or any other task, track all of your maintenance issues and save hours in scheduling and payroll with
Operto Teams.
Clean with greater efficiency
Each housekeeper receives a personalized portal with a prioritized view of the day's schedule, with real-time updates as guests check out.
Stay on top of maintenance
A unified platform for managing maintenance, reporting issues, and tracking work. Ensure every room in your hotel remains in top condition.
Correct issues in real time
With Access, Monitoring, and Energy & Comfort, your teams receive instant alerts for issues and events that impact your guest's experience or the security of your rooms.
Monitor and optimize performance
Connect™ gives you the tools to track and optimize team performance, such as hours
worked, cleaning efficiency, and other metrics that help you reward your top performers.