Please ask m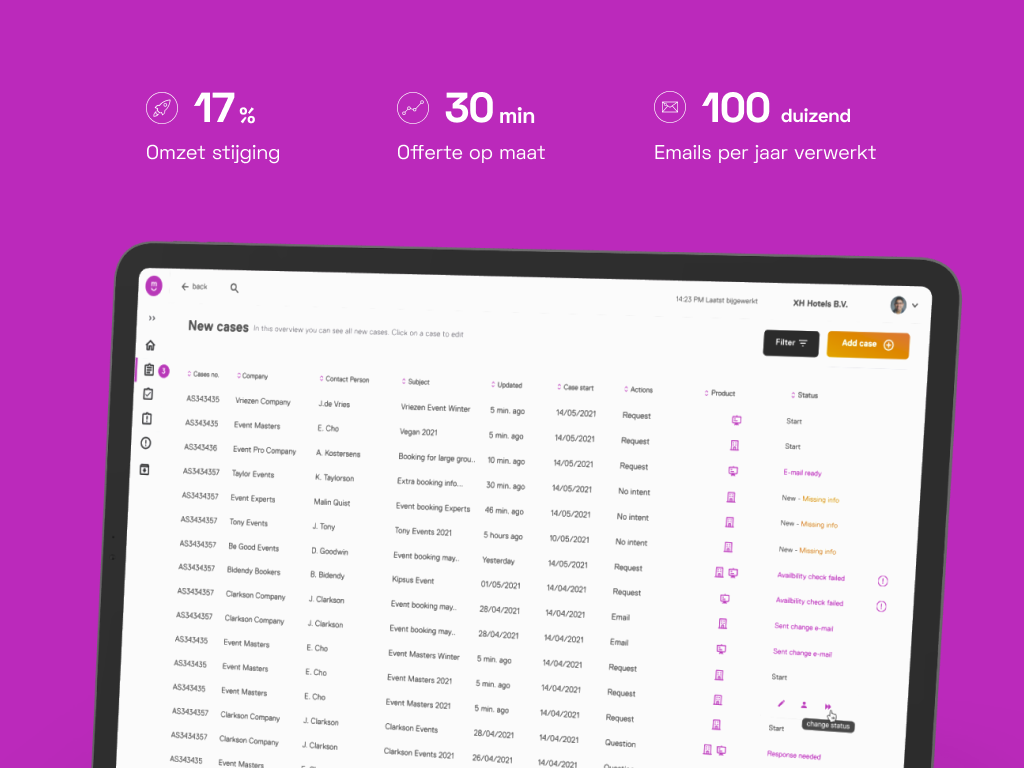 m, the AI assistant for the hospitality sector
As an intelligent assistant, m retrieves its data from various channels and centralizes and manages the incoming requests. This can be requests via e-mail, the web form or brokers.
A new workflow is created in which a request is processed. The software takes a large part of the work of the banquet sales employee (or Reservations employee) off your hands and you can work faster and more efficiently. Simple requests can even be processed fully automatically. This leaves more time for reservation staff for what is really important: guest experience and customization.
Furthermore, m provides insight into how much work stock is still open and maps this out for employees of the hotel. By centralizing, managing, and distributing these requests, the software takes a large part of the work off employees. The customer requests from different channels come in and are processed in m. Then they are passed on to the reservation system(s) of the hotel.