Push-Button Modules F 40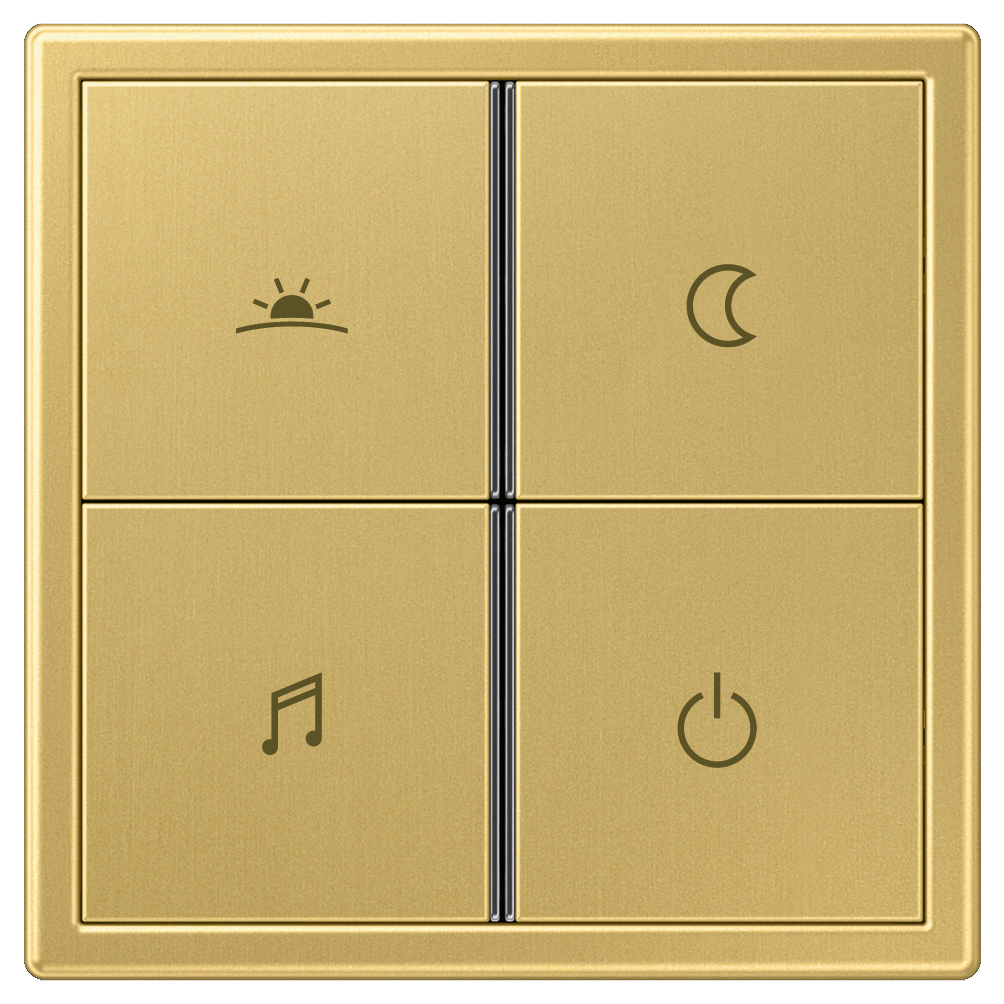 All-round carefree comfort


Combine various functions in the room sensibly into scenes, label with self-explanatory symbols and call up jointly at the press of a button: smart gain in comfort for the guest. Can be programmed individually according to the experience values of the owner.
GOOD MORNING
Open curtains, switch on bedside light, ventilation one stage higher: the guest starts his day by pressing a button without having to operate all functions individually after getting out of bed. How convenient.
GOOD NIGHT
Switch off lighting in the entire room, close the curtains and put the TV device into standby mode, then the guest can sleep. Without having to get out of bed again because the light in the bathroom is still switched on.
FAVOURITE MUSIC
Enjoy the best sound without having to operate the TV or music system directly – simply by pressing a button on the smart sensor next to the bed. Appropriately combined with the room lighting.
CENTRAL ON/OFF
Switch on or off all consumers in the room by pressing a button – convenient and reliable. Also energy saving because this guarantees that no lamp remains switched on due to oversight and unnecessarily consumes electricity.