Smart Channel Manager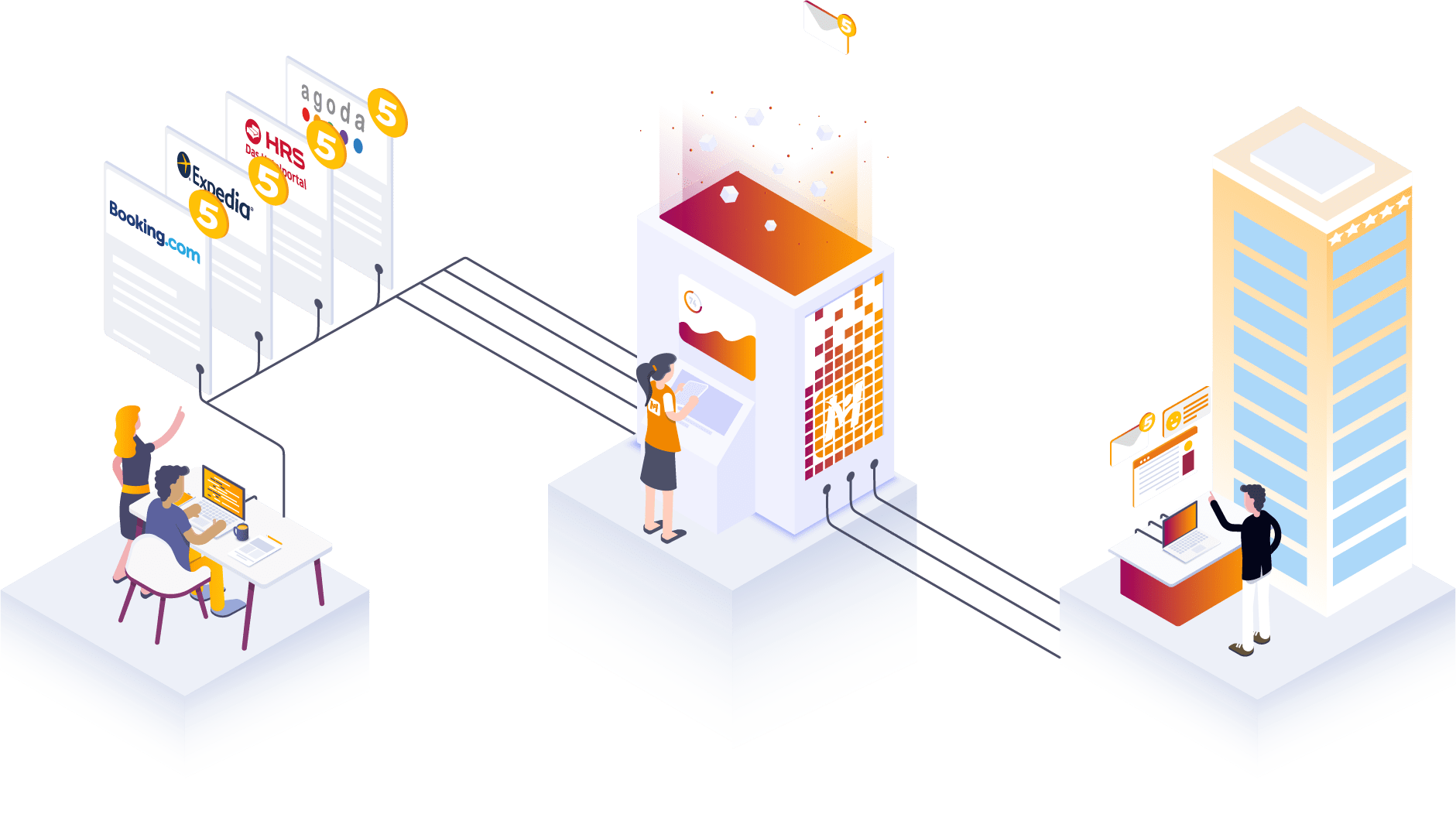 Real-time, automated 2-way online distribution with the Smart Channel Manager.
Keeping your room inventory, rates and restrictions up-to-date on your booking sites have never been easier.
With the Smart Channel Manager, you manage all your booking channels in one place. This eliminates overbooking and allows you to sell your rooms on multiple booking channels. Start using Channel Management today.
Save valuable time while your revenue grows.
More bookings
Sell rooms through multiple global and regional booking sites through the Smart Channel Manager and maximize hotel revenue.
Save time
Save valuable time with automation. Room rates, availability and restrictions are automatically updated to all channels.
Avoid overbookings
Real-time, accurate room inventory and rate management across all your online booking channels to avoid those unpleasant overbookings.
More booking channels
Connect to an unlimited number of booking channels. Our consultants are happy to give advice on which channels are best for your hotel.
PMS integrations
Are you looking for a total hotel management software package? The channel manager integrates with multiple reservation systems.
User-friendly
The Smart Channel Manager has a user-friendly interface. Together with a consultant, you set up the account quickly and effectively.