Suite Sensation | Luxury hotel automation by B&G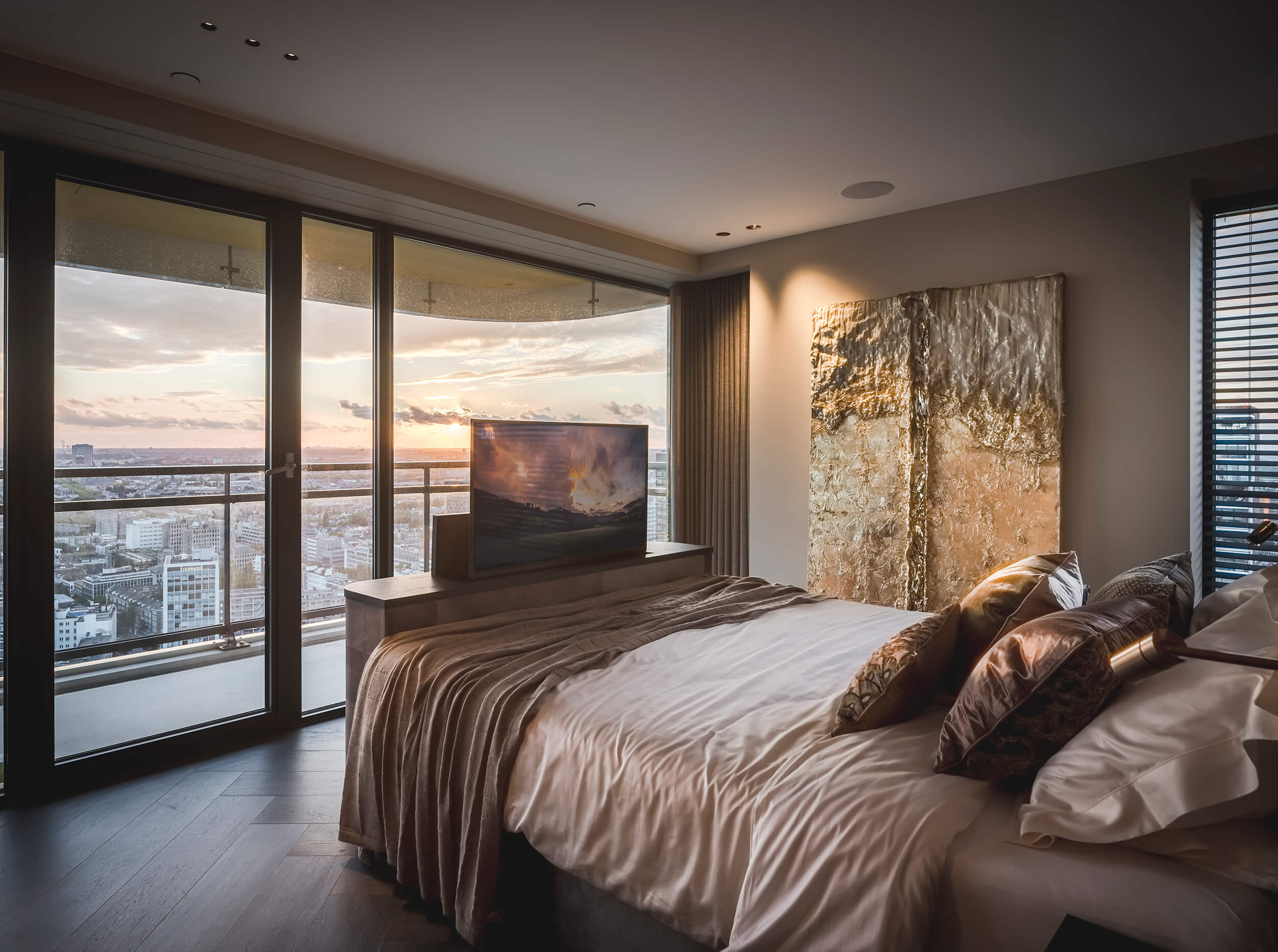 Thinking of luxury, you can no longer ignore the phenomenon of home automation. B&G's intelligent system allows your guests to enjoy a sophisticated lighting plan that subtly adapts to the day's situation.
TVs are creatively concealed behind mirrors. Curtains and the blinds automatically open and close.B&G's strength lies in optimally meeting your hotel automation needs, which can vary from simple to complicated. They have a suitable answer for every wish and maintain this aim from the first meeting until delivery.