Van Lien Noodverlichting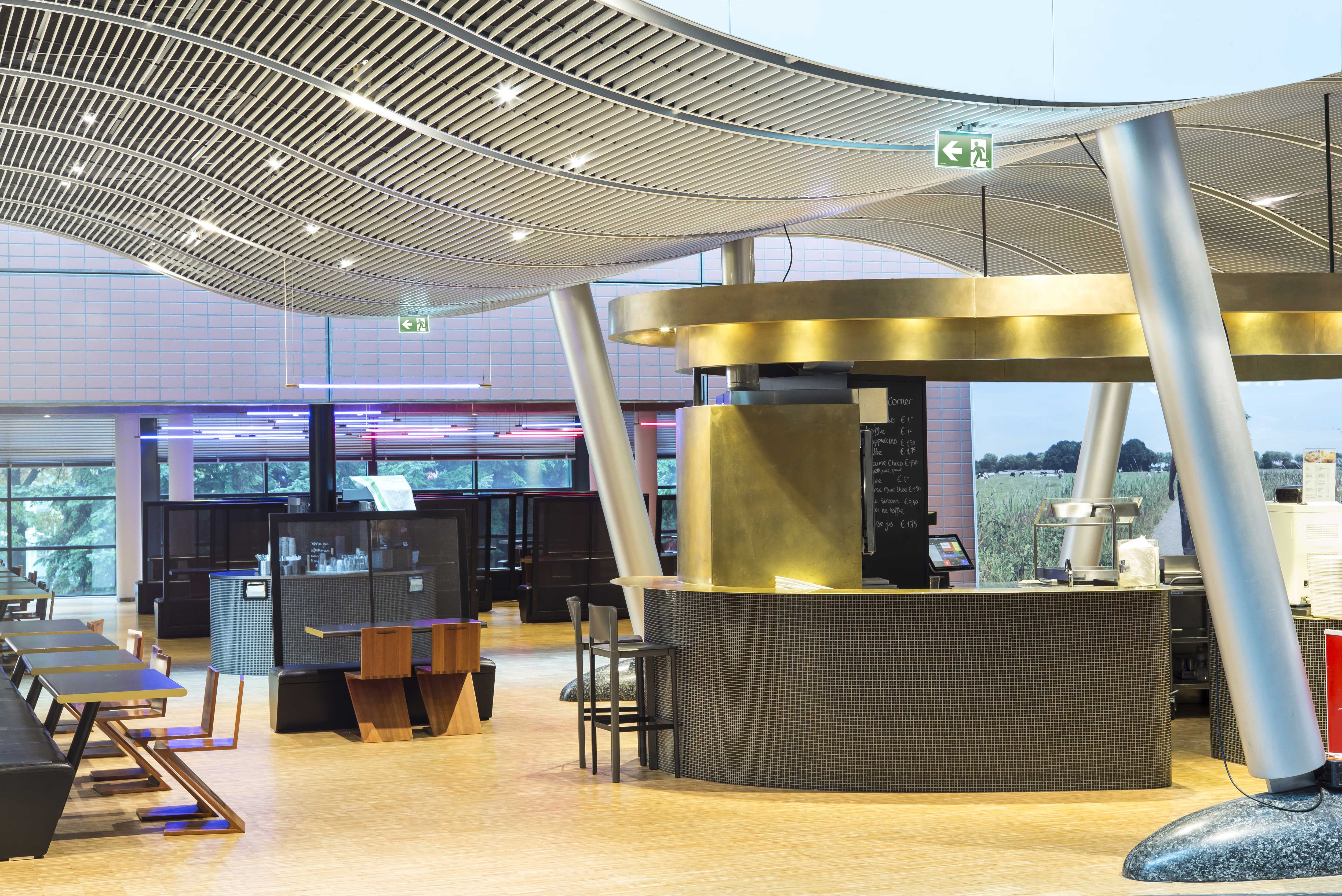 Gastvrijheid en veiligheid voorop
Van restaurant tot hotel tot café: de horecabranche is enorm divers. Sommige gasten zijn kind aan huis, maar vaak is het hotel, restaurant of café onbekend terrein. Dat roept om een duidelijke noodverlichtingsoplossing met heldere pictogrammen die iedere gast - nationaal en internationaal - snel de weg naar veiligheid wijzen bij calamiteiten. VanLien/ABB biedt duidelijke en sfeervolle noodverlichting in verschillende uitvoeringen perfect passend in het gastvrije design van een horecazaak.
Neem bijvoorbeeld onze minimalistische, stijlvolle noodverlichtingsserie Evago. Dankzij de verschillende kleurmogelijkheden is er altijd een variant die past bij de gewenste uitstraling van een horecazaak.
Voor hotels kiezen systeemintegrators vaak voor onze veilige armaturen en oplossingen. Het Lloyd Hotel en Y Towers Hotel in Amsterdam, het Efteling Hotel in Hilvarenbeek, het Haagse Möwenpick, het Steigenberger Intercity Hotel in Hoofddorp en diverse Van der Valk Hotels: ze kozen, net als Restaurant Bij Fred en Hotel New York in Rotterdam, allemaal voor Evago. Een even smaakvolle als slimme keuze. Het eigentijdse, strakke design biedt een hoge lichtopbrengst, de mogelijkheid om extra leds toe te voegen én verandert dankzij de slimme koppelmogelijkheid met gebouwbeheersystemen als DALI, KNX en EisBear het hotel of restaurant in een toekomstbestendig, slim gebouw.