Zaplox Kiosk - self-service check-in/checkout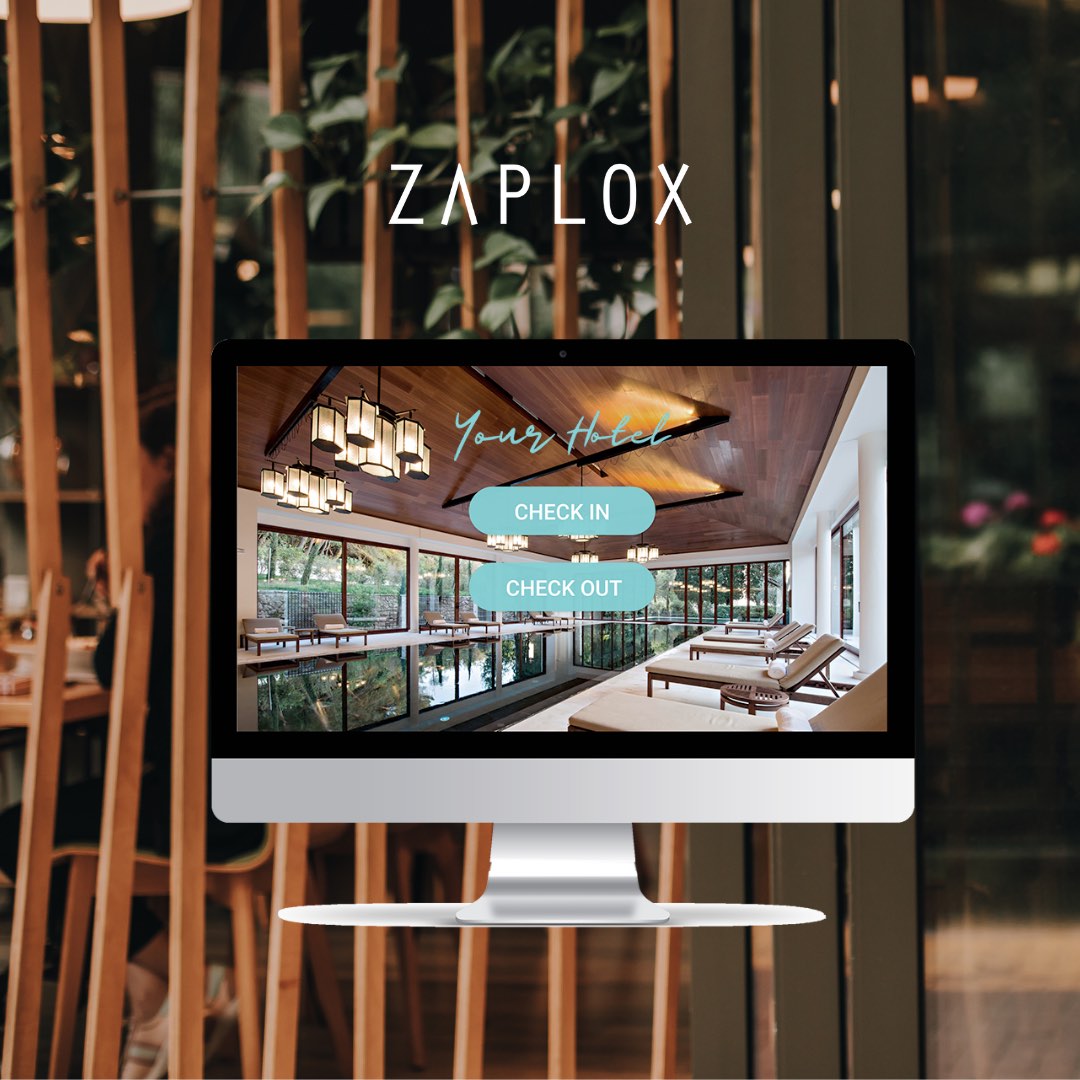 Reduce in-person contact and streamline the check-in process by enabling convenient self-service check-in with 24/7 availability, using Zaplox Kiosk.
Convenient – No waiting in line at check-in/checkout
Efficient – Less staff needed at the front desk
Customizable – Use colors and images that reflect your brand
Flexible – Select a kiosk hardware that looks good in your lobby
Scalable – Add more kiosks or use in combination with Zaplox Mobile Guest App
Fast Deployment – Integrated with the leading PMS and locks
Zaplox Kiosk is an excellent option for properties that have not yet converted to mobile access BLE door locks, but want to offer a digital check-in/checkout solution. Zaplox Kiosk is a web application and uses a touch-based user interface that can run on almost any type of tablet-based hardware.