Zaplox Mobile Guest App - mobile check-in and mobile keys in a custom-branded guest app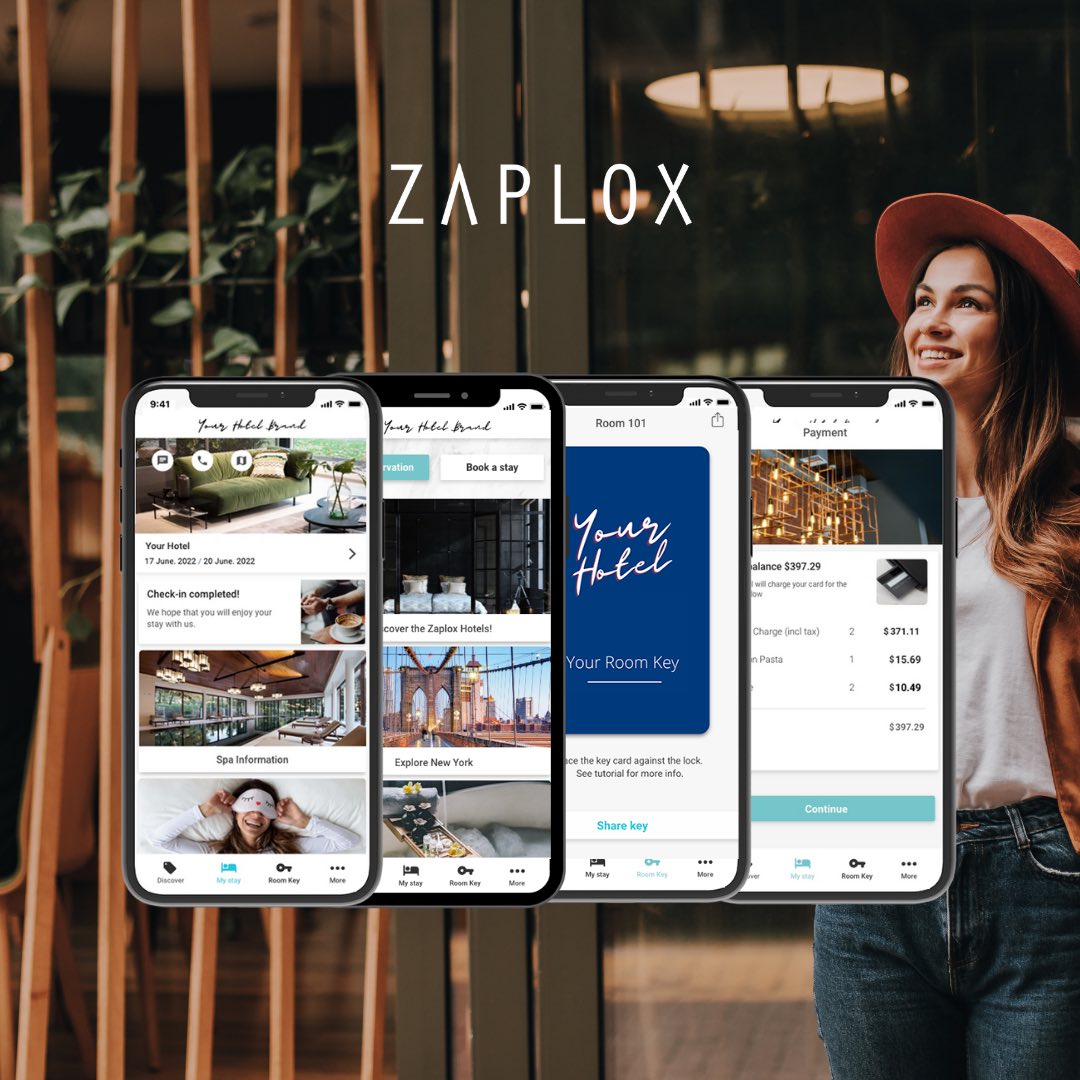 A custom-branded guest app that provides everything your hotel needs to deliver a turnkey mobile guest journey with contactless check-in, checkout, digital key, and mobile payment.
The Benefits of Zaplox Mobile Guest App
Convenient – use your phone to check-in and unlock the room
Contactless – no touching of key cards and less staff interaction
Efficient – guests can skip the lines and go straight to their room
Cost-saving – hotels can reduce the staff at the front desk
Contact-Free Mobile Check-in
Whether it is a business trip or a family vacation, guests need to feel safe to travel again. Contact-free check-in with Zaplox Mobile Guest App is a good starting point. Guests can use their phones to check in and skip the lines at the front desk. The app streamlines the check-in process while reducing physical interaction. Hotels are able to keep their staffing costs down and reassign staff to more revenue-generating tasks.
Empowering guests to use their phones to check-in
Find the reservation
Confirm guest details
Accept terms and conditions
Preauthorize payment
Access the mobile key