09 Jan 2020
UNUSUAL HOTELS IN AMSTERDAM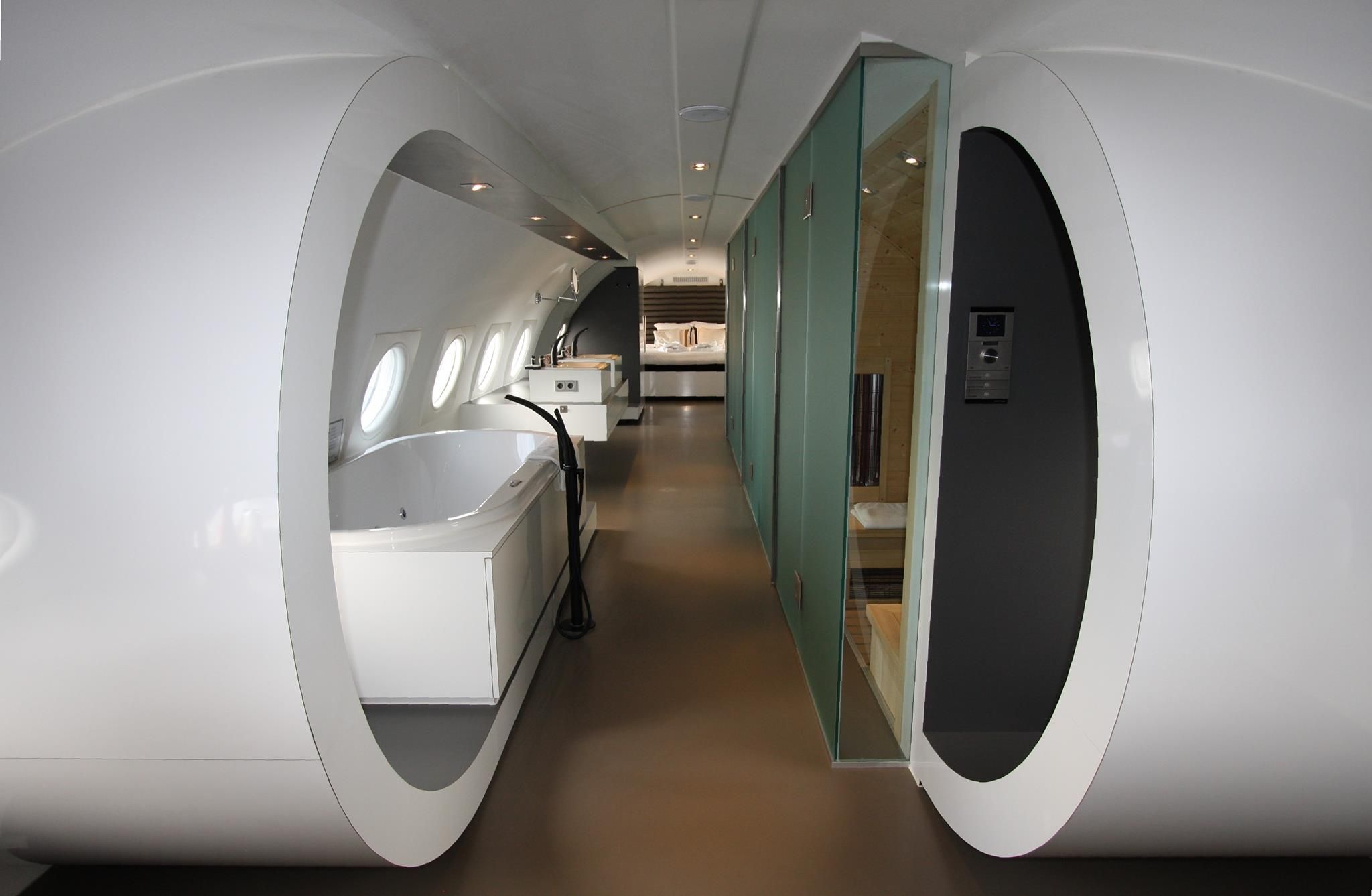 THINKING OUTSIDE THE BOX WITH AMSTERDAM'S UNIQUE AND UNUSUAL HOTELS
If you frequently visit hotels, you start to notice that sometimes they begin to look the same. From the chair in the corner that no one ever uses, to the desk drawer that houses a hairdryer. You've seen it!
At Independent Hotel Show we champion independently spirited hoteliers, so if you're looking for something different in Amsterdam, read through our list of unique hotels to find your next stop!
CITYHUB AMSTERDAM
Bellamystraat 3, Oud West, 1053 BE Amsterdam, Netherlands.
This simple, capsule-style hotel is aimed at digital-savvy travellers that want to be connected 24/7. Each room comes equipped with built-in Bluetooth speakers and free WiFi. You can even control the mood lighting via the hotel app.
When you're not relaxing in your room, there's a communal area to explore. This hangout area includes a self-service bar, where you can grab a beer with a quick tap of your CityHub wristband. You can also take full advantage of luxury shower rooms before heading outside.
The tech fuelled experience doesn't end there though. Guests can borrow a portable WiFi gadget for free internet access outside. This allows you to use the CityHub app on the go, with access to CityHosts who will guide you around the city 24/7.
With all these bells and whistles, it's no wonder why Forbes describes CityHub as "Part hotel, part tech heaven".
AIRPLANE SUITE
De Zanden 61B, 7395 PA Teuge, Netherlands.
Most of us have taken a nap on a plane, but have you ever considered spending the night in an aircraft that's equipped with its very own sauna?
Vliegtuigsuite Teuge - otherwise known as the "Airplane Suite" - is an Ilyushin Il-18 Turboprop airliner that's been (mostly) converted into a luxury suite. We say mostly because the cockpit is very much intact and well worth exploring!
Inside the 40ft long fuselage, you'll find a large bedroom with a flat-screen TV, Blu-ray player and a vast collection of DVDs. There's also a luxury bathroom with a shower, whirlpool bath and an infrared sauna.
Upon arrival, you'll be treated to cakes and cookies, and each morning a luxurious breakfast is served inside the plane. There's also a fully equipped kitchenette on board, should you wish to prepare your own meals.
Although this hotel is located an hour outside of Amsterdam, it still made the list due to its uniqueness.
LLOYD HOTEL
Oostelijke Handelskade 34, Zeeburg, 1019 BN Amsterdam, Netherlands.
This hotel breaks free from tradition by offering 1-5 star rated rooms to suit almost any budget. This means you can sleep in a basic twin room with a shared bathroom. Or, you can stay in 5-star luxury, with a bed big enough to sleep up to eight people!
Each of the 117 rooms at the Lloyd Hotel is unique. With shapes, sizes and decor to suit even the most particular of tastes. The goal of all of this choice is to help guests feel at home - whether you're a budget-conscious backpacker or a business traveller looking
for luxury.
The hotel is also ideally situated on the IJ river in Amsterdam, affording guests easy access to the cities famous landmarks and attractions.
CRANE HOTEL FARALDA AMSTERDAM
NDSM-Plein 78, 1033 WB Amsterdam, Netherlands.
With a distinctly industrial appearance on the outside, the Crane Hotel is actually a luxurious hotel suite spread across two floors. Inside you'll find a bedroom with a king-size bed, a seating area with an entertainment system and a bathroom with a bath and shower.
There is also an additional upper deck area with a heated spa pool that overlooks the city of Amsterdam. This view is perfectly paired with a Prosecco breakfast. Or if you prefer, you can opt for a ground-level breakfast at the DoubleTree by Hilton Hotel.
One last detail that's well worth mentioning is that you can actually operate the crane. Though this is limited to rotating the venue for a beautiful panorama. So, unfortunately, you can't begin a new life as a shipping container transporter.
Just remember that at 165 feet high, the crane is subject to wobbling a little in the wind. This is perfectly normal but definitely worth bearing in mind if you are afraid of heights.
ANDAZ AMSTERDAM
Prinsengracht 587, Amsterdam City Center, 1067 HT Amsterdam, Netherlands.
If you're a fan of Alice in Wonderland, then this luxury hotel might be the perfect place to take a trip down the rabbit hole. This is thanks to renowned Dutch designer Marcel Wanders who has incorporated stories from the book into various features throughout the hotel.
Each room also benefits from this exquisite attention to detail with Dutch-inspired art and picturesque views. All of which compliments the modern features, such as flat-screen TV's, complimentary drinks and generous open plan living spaces.
The Andaz Amsterdam has an on-site restaurant that serves freshly prepared breakfast, lunches and dinner. Guests can also enjoy a well-deserved pampering session in the Spa and Wellness centre.
The hotel even welcomes your four-legged friends, with pampering amenities specifically for dogs. This includes designer beds, bowls, jars of treats and mineral water. All thanks to the hotels V.I.D - Very Important Dog - program.
Independent Hotel Show Amsterdam provides a place for creativity, inspiration and business to blend; so if you're driven to create and deliver exceptional guest experiences like those referenced above, consider this our formal invitation to join us at the show, 17-18 March, so we can help you achieve your goals.