03 Mar 2020
HOTELS AS SOCIAL ENTERPRISE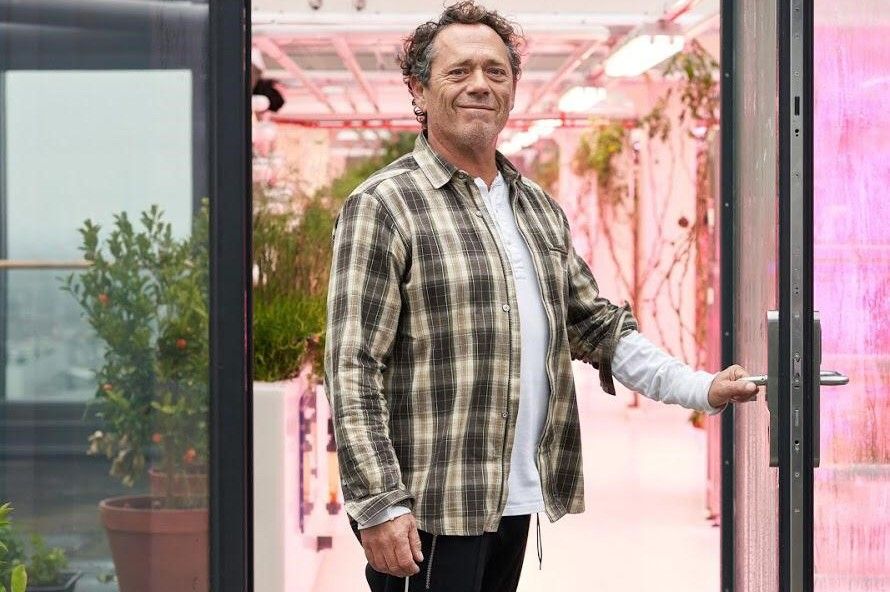 Interview with Xander Bueno de Mesquita, initiator and founder of the sustainable hotel concept the QO-Amsterdam Hotel and owner of the unique concept of "Treating Life Well ©".
INDEPENDENT HOTEL SHOW AMSTERDAM
Xander Bueno de Mesquita will be speaking about "Treating Life Well" on the Hotel Vision Stage, in partnership with Amadeus, designed by Madelon Design, at the Independent Hotel Show Amsterdam on 17 March 2020 at RAI Amsterdam.
"I have an unshakeable belief that we can more quickly make the world more sustainable through hospitality."
We spoke to Xander Bueno de Mesquita at the QO Amsterdam Hotel. It's the place that over the past 10 years has taught him everything about leading a sustainable way of life. As a creative entrepreneur, he is looking to show that hospitality is the essence of sustainability; caring well for each other and your surroundings. He entered into a hotel development project with an open mind and went on to discover that sustainability is not just about engineering and smart buildings, but that it is mostly about connecting with people. During the development of the hotel, the one idea that Xander always kept ahead of him was the universal human need to belong to a community. It is for this reason that he is justly proud of the realisation of the community in the Amstel quarter, in which QO Amsterdam is located.
TREATING LIFE WELL
All of this translates into a unique and sustainable hospitality concept called "Treating Life Well", that Xander will continue to implement over the coming years. It is a "statement of belief" that provides guidance for creating an environment for people who take good care of themselves, each other and all life. For Xander that is the essence of sustainability. According to Xander, the development of these future-proof ecosystems will have a positive impact on the communities in which the systems are located, and therefore also on the wider world.
At the same time, it is also about storytelling. With a strong and well thought-out story, you can drive every process necessary for developing projects in co-creation. Xander wanted to involve the entire city in the process of the QO project: academics, banks, neighbourhood residents and young people. He learned this cannot happen without a strong narrative.
'With "Treating Life Well" I want to build on the sustainable development objectives of the United Nations - the Sustainable Development Goals (SDGs)* - a universal language for making the world a better place in 2030. It is my belief that the hospitality sector plays an important role in the sustainable development of societies. The sector supports local, regional and global economies by providing employment and income. But there is also clearly a negative impact on the natural environment. Amongst other things, through pollution, greenhouse gas emissions and pressure on (local) resources, fuels and other social and ecosystems that hospitality is a part of. It is more than necessary to change that attitude.'
HOTELS AS SOCIAL ENTERPRISES
Sustainable developments and innovative buildings have added value for making the world a happier place. It could be considered opportunistic, but according Xander, his vision is that sustainability should be shared intellectual property in the minds of every client, municipality, architect, development and hotel operator. "Every self-respecting hotel brand that wants to remain relevant in the market, should now be pursuing sustainability to stay ahead of awareness levels on the part of developers and users."
Xander makes his point more strongly by turning the conversation to the traveller of the future: the millennial that sees the city as a playground. For work, life and pleasure, millennials see cities as a place that you can experience and 'book' as desired. Ownership is a term that will disappear; products are becoming services. Hospitality is the driving force to a hybrid residence, simply because there is no ego involved in possession for this target group.
Xander starts, in line with the SDG's, from a notion of the common interest. "Together, we have to move forward together in order to meet the challenges facing the earth", says Xander.
Sustainability has to be accessible for everyone. Projects are successful if they are good, scalable and in everyone's common interest. In that context, Xander offers an example: "Bonaire, the 100% Dutch island in the Caribbean, is the first island to be allowed to use the "Blue Destination" title. A well thought-out narrative has positioned Bonaire as a world leader by achieving synergies between people and nature. This narrative demands action now. The island has, for example, a state-of-the-art water purification installation. Imagine each tourist to the island learning that the water out of the tap has been purified. Plastic drinking bottles from the supermarket instantly become surplus to requirement! It seems like a simple measure, but local influence or ignorance can delay action. Local hoteliers have the opportunity to fulfil a great exemplary function."
For Xander hospitality is clearly a way in which sustainable development goals and SDGs can be achieved. This has become his mission for the future.
RESPONSIBILITY AND OWNERSHIP
We zoom in on the function of cities, in terms of hospitality. Cities determine the preconditions for buildings being sustainably developed, and hotels are the link that binds meaningful stories in neighbourhood communities. This is a discussion about sustainability that involves more than the necessity of reusing towels by guests and the banning of plastic straws, sugar sachets and miniature, pre-packed toiletries in bathrooms. "Treating Life Well" applies to the full "guest journey", in which independent hotels and traditional chains take responsibility and ownership. Only when guests demand that hotels meet sustainability obligations, can we have a positive impact on the community.
From experience to meaning, from plan to goal, from product to service - hospitality must be seen as a social enterprise serving a community in multiple ways, and as a service that visitors can make use of on their travels.
In closing, Xander says: 'I have an unshakeable belief that we can more quickly make the world more sustainable through hospitality.'
Xander is the founder of QO Amsterdam hotel, whose building is entirely circular, and which is currently one of the most sustainable hotels in the world. The roof of QO features a high-tech greenhouse, including hydroponics and aquaponics, meaning that the building's circular system remains a closed one. QO is a pilot project for Xander's philosophy of "Treating Life Well."
* The Sustainable Development Goals were established by the United Nations in 2015 as part of the new global sustainable development agenda for 2030. Read more about it here.
Authors:
SEVERS+JANSEN, The Hospitality Studio
Mark Severs and Kim Jansen
5 February 2020
seversjansen.com