05 Aug 2020
INTERVIEW WITH IAN MILLAR, SENIOR LECTURER AT EHL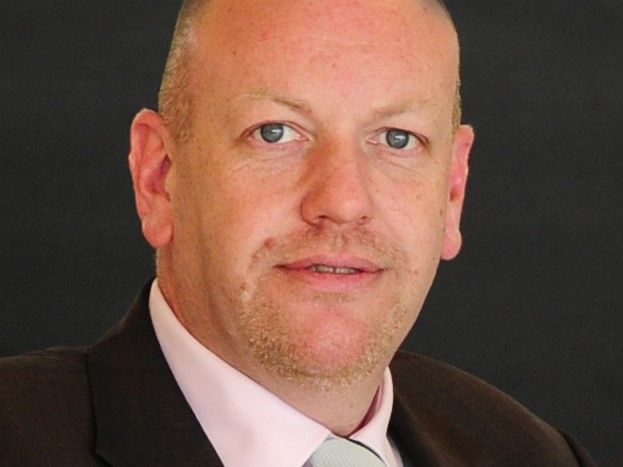 As part of this months 'Spotlight on... Technology' series, we interviewed Ian Millar, Senior lecturer in the Entrepreneurship and Innovation department at École hôtelière de Lausanne (EHL), to discuss the latest hospitality tech innovations and find out what advice he has for operators investing in new technology.
1. Please could you introduce yourself to our readers and give a little insight into your background and experience?
I am a Senior Lecturer at EHL working on the Student Business Projects and delivering hospitality technology courses. My expertise is in the areas of hospitality and information technology which put me at the forefront of new developments in the international hospitality industry. I am a Certified Hospitality Technology Professional (CHTP) and a frequent presenter at international IT conferences as well as the author of numerous hospitality technology articles. I am also the manager of the Institute of Business Creativity (IBC) here in Lausanne. I am also a mentor for the Metro Accelerator program, advising various hospitality technology start-up companies. I am currently on the HITEC Amsterdam advisory council, organizing Europe's largest hospitality technology conference.
2. Covid-19 has been destructive to most industries, especially the hospitality sector, how can operators leverage technology solutions to stay afloat?
That is a tough one as every property will be having their own issues moving forward. But what I would say is that as destructive the pandemic has been, it's also a great opportunity for change. Embracing things like QR codes, guests messaging systems, mobile POS, mobile check-in and mobile key all make sense right now. On the downside I also understand that budgets and investments are shot! But where possible keep adding on small solutions to better operate your hotel or give a more technology experience for your clients. I think just one simple example is QR codes. This is an easy and cheap tech to install, QR codes could be used for mobile menus, hotel information (no more paper compendium) and other things.
3. What inspiring innovations in hospitality technology have you been most impressed by since March?
One subject I found interesting as we moved into and then out of Covid-19 has been cleanliness and housekeeping. Every hotel chain announced their new "protocols" and in weeks a handful of certifications emerged for cleanliness and its even a criteria on TripAdvisor now. But not one of these protocols or certifications brings proof. There is no data behind any of these initiatives, (as good as they are as we need to reassure our guests).
So, one tech I have seen and am following closely is an IoT system that detects in real-time the air quality in a hotel room. It was originally made as an example to tell a hotel if a guest is smoking in their room, but now we can adjust this to check for carbon dioxide, you could tell the last time someone was in the room, or how long housekeeping were in the room for. You could in the future also detect cleaning products and their intensity in the room, so basically bringing "data" to prove these new protocols and certifications. No one has done this yet!
4. What are some of the new technology products or services you are excited to see consumers engage with as we ease out of lockdown?
I think the whole "contactless" experience has been born out of Covid-19. We played with it, but no one really took it seriously, now its QR codes, mobile check in, mobile key. Contactless payments. Self-check in will grow as will facial recognition check in. Voice control will also increase. Guests and employees alike do not want to be touching things. So, in the future I can see the scenario where you walk into a hotel, facial recognition check in. a camera in the elevator will take you to your floor automatically. Then either mobile key or camera to open your door. Voice activated rooms "lights on, colour deep blue, air con 20°, TV to sky news". We are doing this at home already, it will come to hotels, but of course will take longer, there is a lot that needs to be redesigned in the rooms for this to work, oh and my favourite, "casting", projecting my phone or tablet straight to the TV. Handy for Spotify or Netflix.
5. What should operators consider before investing in technology? There are many suppliers out there, how can they ensure they choose the right one?
It really depends on a lot of factors and what systems you are looking to upgrade or replace. If I were to mention a few ideas I would say 1: SAAS all the way, embrace cloud computing and especially systems with marketplaces or open API integrations. This approach also allows you to control your expenses and cashflows better. Also, more mobile and tablet solutions are becoming available especially in the guest communication area, this is really exciting. To maybe help hoteliers on this there is a free to use website (by three ex students of mine) www.Hotelhero.tech - which has been created especially for independent hotels. The website allows you to research and find technology for your hotels. They even have a new tool to manage your IT contracts, so you don't get caught out with autorenewal dates. This allows hotels to do due diligence on researching new technology for their hotels. Go check it out!
For more support and advice surrounding hospitality tech, visit our 'Spotlight on... Technology' page.