04 Mar 2020
THINKING OF OUTSOURCING REVENUE MANAGEMENT?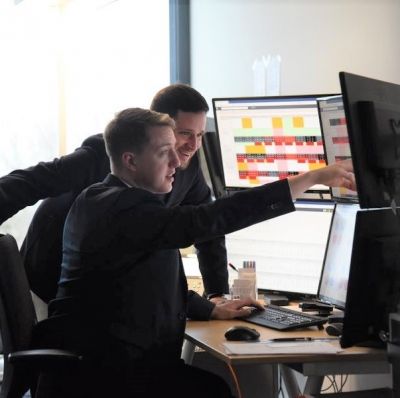 "EVERYONE DOES WHAT THEY CAN DO BEST"
With the right planning and execution, the outsourcing of processes can improve efficiency, increase quality and help to cut costs. The goal is to concentrate on the core business – using revenue management as a service and being a host out of passion.
Due to the various reservation methods, the need for optimal price structures in the hospitality industry is growing at an enormous rate. It is becoming increasingly difficult to offer the right product to the right customer, at the right time, with the right price and through the right sales channel. There are too many parameters to optimize the utilization rate, RevPAR, average rate and operating costs.
Individual hotels in particular are faced with many questions: "How can this task be executed internally and by whom, how do I find the right revenue manager or expert, which system do I need and is this really worth it for my business?" One thing is certain – in today's mobile age, revenue management from the gut can hardly be justified anymore. Only the highest professionalism guarantees success. Each employee must always have the assurance of giving the potential guest the right offer.
It therefore makes sense that revenue management in particular is supported by external professionals. This is based on trust on the one side and professionalism combined with discretion on the other side. In addition to precise discussions about the company objectives and philosophy, the agreed-on service is rendered with the utilization of a technological solution. This calculates the best price and optimal availability each time on the basis of complicated and rule-based algorithms.
Above all, outsourcing services is also reflected in the monthly results: reduced personnel risk (training, vacation, sickness, fluctuation), cost effectiveness, faster reaction to changes, clearly defined contact persons, more productivity and a valuable growth in expertise. The right partner offers a synergy in advice, technology, implementation from one source. For successful outsourcing, it is always decisive to have quality, price, results and personal interactions in a promising relationship to each other.
It is here where HotelPartner does not just offer an innovative approach to revenue management but also highly trained personal who actively monitor the yield and hotel systems, develop innovative concepts and who implement and execute extensive rate strategies. This unique synergy through manpower, know-how and technology, results in an average increase of sales by 20% in rooms revenue for new partners. Though one should not take these percentages as a benchmark, as every hotel is individual and should be treated as such, HotelPartner does however opt to offer competitive revenue increases and that on a success basis.
Every hotel, no matter how well placed on the market or how optimized it may be, always has the potential to increase total rooms revenue. It is simply just a question of where this potential lies and if it can be found.
---
Find out more aboout HotelPartner Yield Management at the Independent Hotel Show, plus hear from their Chief Commercial Officer, Florian Augustin, on the 'Hi-Tech and Hi-Touch: Finding the Balance' session on Tuesday 17th March.