08 Apr 2020
WHAT TO RENOVATE TO IMPROVE YOUR GUEST EXPERIENCE…
Many times, our clients have asked us, what should we renovate in order to improve our guest experience? This question reveals two things about our hotelier. First of all, an earnest desire for change and secondly, a stifling concern for budget. However, we believe that improving your guest experience does not start with renovation, but with identity. That is why our answer to this question, in the first place, is nothing. We renovate nothing.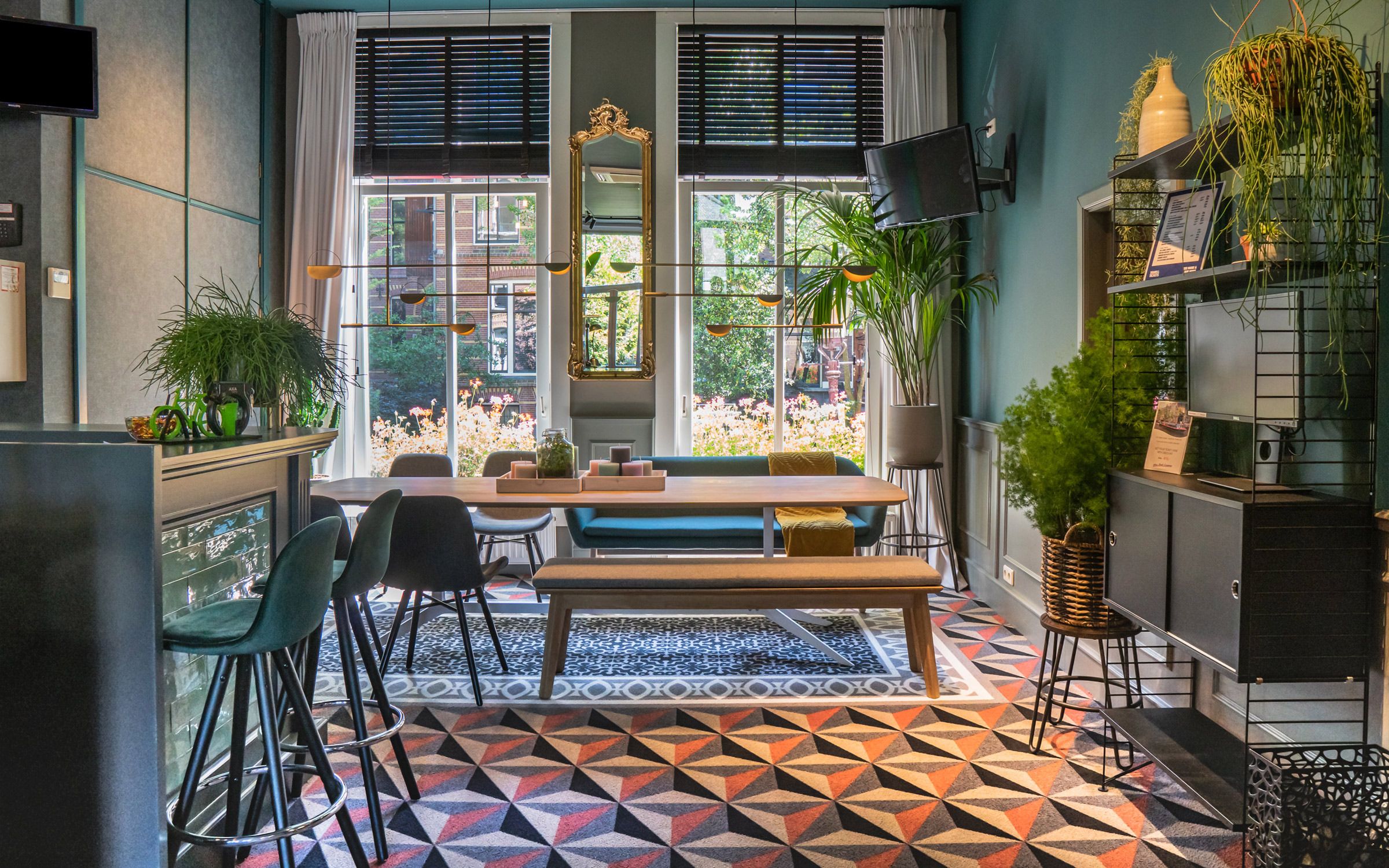 The guest experience is about sensing, feeling, and enjoying. It is about warmth, passion, and exceeding expectations. The answer to a great guest experience lies not in a flashy furnishing, but within you as a host! The times when a great-looking interior did the trick of luring guests are over. The age of Instagram is a lie. A flashy booth or funny comment on the wall may be good for a quick snap and it may even put a smile on a guest's face, but it won't make them come back. We all know what makes them come back. Great service, good food and a host who welcomes them personally.
We believe it takes a profound understanding of the hotelier and their passion in order to create the ultimate guest experience. That is why we start each of our design trajectories by befriending the client, getting to know them and their families, their staff and their building. We will ask our hotelier: what are your values? Which things are important to you? What story are you telling your staff and guests?
The result of this process is a conceptual brand book with mood boards and materials, which will reflect the story of our hotelier. The hotel is an environment where guests come to experience for at least a full 24 hour-life cycle which provides an opportunity for the hotelier to share their passion and their identity at every turn. Storytelling is the most important aspect of the guest experience, so the key is to make every part of your hotel talk. This is where we start the renovations.
A first impression is made in a matter of seconds, so it makes sense to start at the beginning. A doorhandle is the handshake of a building, so make sure that it is impeccable. Coming through the door, note the first thing a guest sees. Is it a piece of art? Make sure it reflects what you want them to experience during their stay. Is it the front desk? Make sure it looks tidy and welcoming. The reception area is the first stop for guests where they will have to wait (make it comfy!) and gape at the surroundings, so pay attention to detail. Add colours, graphics and beautiful materials, but also provide the opportunity to have a snack or refresh themselves.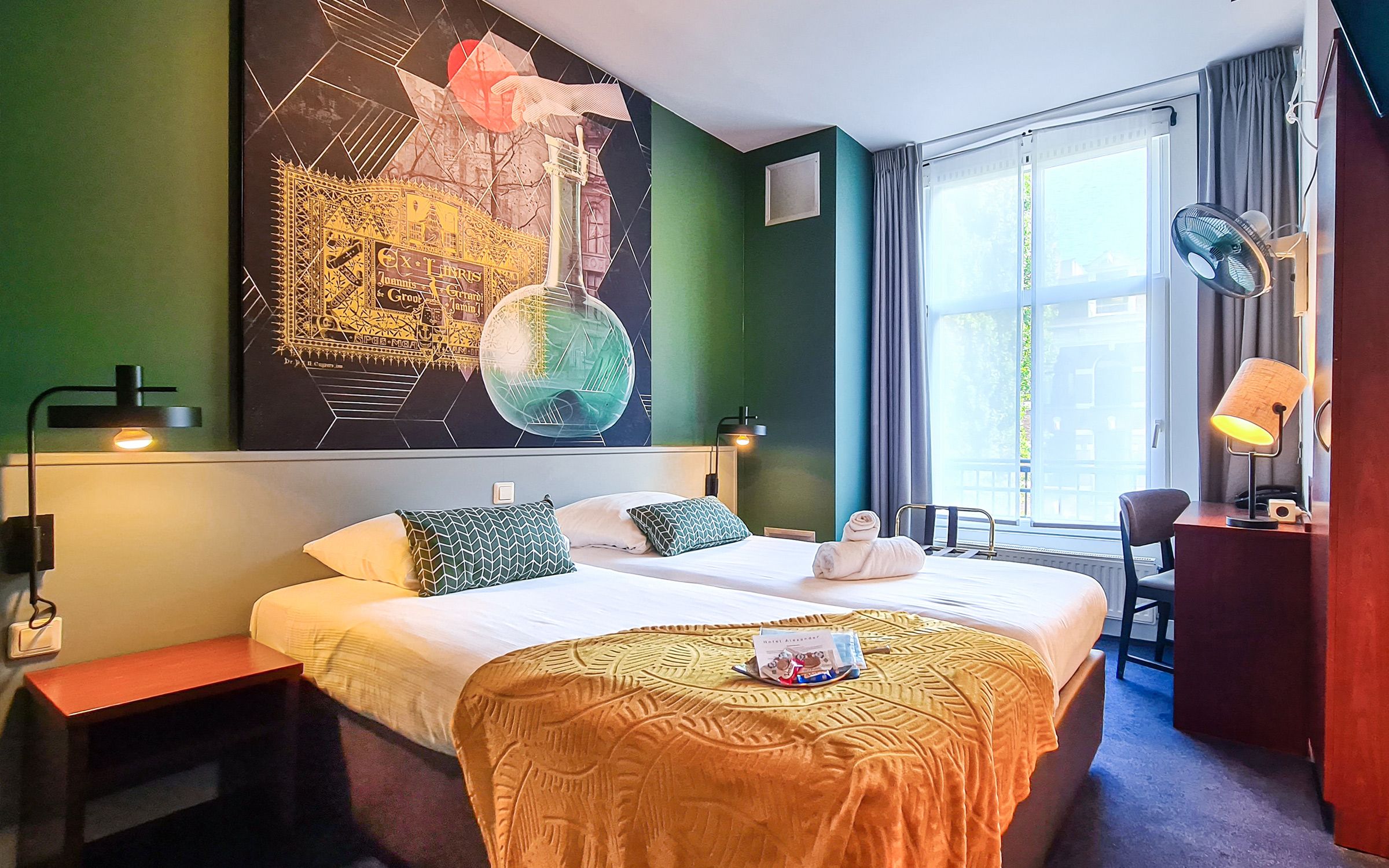 The hallways are an underrated part of the guest experience. They are often empty, gloomy and badly lit. As a transition area between functions, this means guests will be confronted with these conditions every time they move back and forth from their rooms. You don't want this, so make sure your hallways are tidy, well-lit and inspire positive feelings through colour and materials.
The rooms are considered the focal point of the hospitality experience and rightly so, this is where guests spend the most time during their visit to your hotel. The biggest improvement in a hotel room can be made with lighting, more specifically spotlights. The stray light of the classic ceiling lamp illuminates every corner of the room, revealing its imperfections to the guest. With spotlights you can literally highlight the parts you want to show, a wall painted a beautiful colour or a piece of art that connects to the identity of your hospitality.
The other center of your hospitality experience is of course your lounge/bar/restaurant. These spaces often include big wall services that are excellent for large graphic statements on wallpaper or textile frames. Light it up with some spotlights and a few stylish pendant lamps so the guest has something to look at while you serve them.
Basing these updates and renovations on your story and identity will result in an environment that breathes a unique atmosphere. By unearthing your passion and extrapolating it to your hotel interior, you will envelop your guest in your personal hospitality experience, leaving a lasting impression that reaches beyond Instagram and into the heart.
Muurbloem's latest project, Hotel Alexander in Amsterdam, was completed in just 6 weeks, just before the first lockdown. The project came in at 20% under budget and the hotel remained open for guests during the works.
For more information about their services, feel free to contact Bart van de Kerkhof at +31(0)613356863 or bart@muurbloem.com.