05 Aug 2020
TOP 10 'TECH FOR GOOD' FOR THE HOSPITALITY INDUSTRY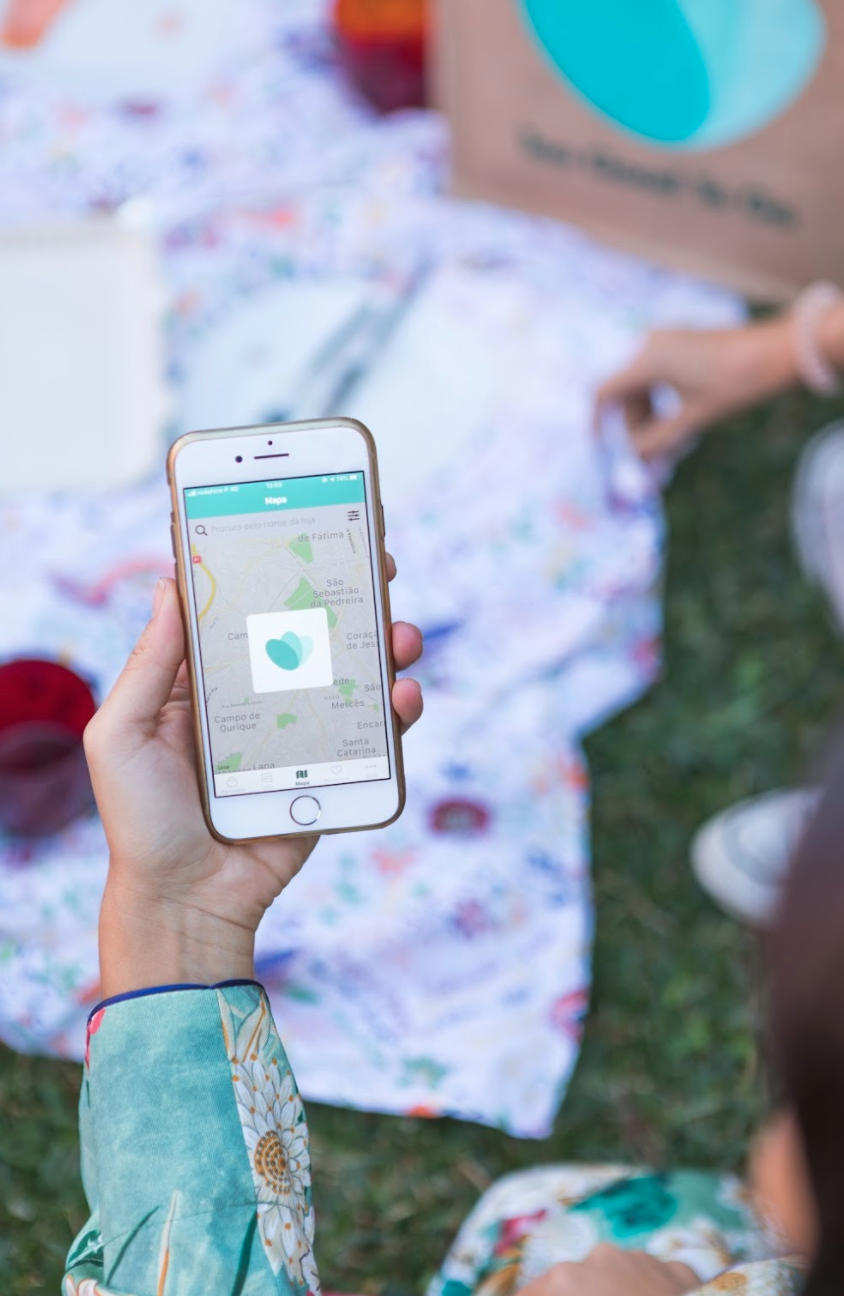 We collaborated with Too Good To Go to provide us with their insights on the best 10 technology apps and digital resources for the hospitality industry. From food analytics and sales forecasting to AI and recycling, this list of tech will no doubt provide you with the resources to drive your business forward.
Fighting Food Waste App (end of the chain)
Too Good To Go is the world's largest B2C marketplace for surplus food. It has an ambitious goal: to inspire and empower everyone to fight food waste, while proving that it's possible for businesses to thrive with social good at their core. It's a free app, with more than 2.9 million UK users ready to save something delicious. By partnering with Too Good To Go, you can attract new customers, recover sunk costs and make sure your food gets eaten, not wasted.
The concept is simple. As a business, you simply update the app to show how much surplus food you have to sell. Customers search the app for local stores, purchase the food via the app, then collect it at the time you set. Rather than listing individual portions of food, you'll fill a 'Magic Bag' with food that hasn't sold in time, setting a reduced price that's fair for you and the customer.
The best part? Every meal you save helps the planet, too.
Did you know that even if a store saves 1 meal per day for a year, that's the equivalent of 9 return car trips from London to Manchester in carbon emissions? Of heating up 19,000 cups of tea? Of chilling 2,700 bottles of beer? Or even 2 years of TV screen use?
It's a win-win-win.
Food analytics software (within the kitchen)
2. Winnow
Winnow is an AI solution to maximise operational efficiency in kitchens and reduce food waste. It was launched 7 years ago with a simple belief that food is too valuable to waste, and that in the hospitality sector food waste could be reduced by introducing digital tools to measure and manage waste. When partnering with Winnow, professional kitchens are equipped with a technology that weighs and scans each thrown item. The device aggregates data and gives insights into customer's menu preferences and which items can be saved from the bin.
3. LeanPath
Leanpath is an automated food waste tracking technology. It prevents food waste from happening by offering a technology that allows the kitchen to observe a substantial deduction on their food costs while having an impact for the planet. The leanpath food waste prevention platform starts with a kitchen ready tracker, seamlessly integrated scale. Overproduction and inventory spoilage is tracked and chefs can know what, how much and how food waste is generated. It is a very efficient tool to change kitchen culture and train staff on how to repurpose identified wasted items.
Sales forecasting app (at the beginning of the chain)
4. Tenzo
Tenzo's AI technology helps hospitality businesses forecast sales and reduce supply error. The AI used in the system has beaten in-house forecasting teams by 20-40% and reduced error by over 50% - saving businesses time and money! Tenzo brings all the pro kitchen data (sales, operations, labour costs, inventory) together in one place in an easy to navigate platform accessible anywhere, anytime on web, tablet or mobile. They integrate into all pro kitchen systems and deliver easy-to-read insights. Machine learning can predict future sales so it's easy to order only what's needed and cut waste.
AI to reduce energy consumption
5. Tado
Tado is a smart thermostat and a great way to save energy. It is much more than a remote control - it learns and ensures the temperature is right when you need it. Geofencing turns down heating when no one is in the rooms. Tenzo also notices open windows and lets you turn down the heat effortlessly, and it integrates weather information to save even more energy.
RoomFlex is a smart lighting system for hotel chains. Smart guest detection automatically turns on devices and opens blinds. Ever adaptive to the environment of the guest, the RoomFlex solution automates every energy saving source throughout the room. As soon as guests enter the room, the RoomFlex technology adapts the lighting, saving energy while providing a better customer experience.
Connecting with charities
7. Globechain
Globechain is an online marketplace to repurpose hotels' and restaurants' furniture to charities. Globechain is breaking down the social, economic and environmental barriers that stand between businesses. Notifications are sent to members who can then request businesses unused items and pick them up on an easy-to-use online platform.
Recycling
8. Enevo
Evevo uses its patented bins sensors and analytics programs to analyse garbage habits and effectively reduce costs while increasing operational efficiency and sustainability for restaurants. Enevo boasts reducing waste collection costs by 20-40%. Its waste technology solutions include the combination of a revolutionary sensor, a robust analytics program, and routing and planning capabilities. The technology takes a proactive approach to waste management, providing services that reduce operational costs, streamline waste collection and ensure services are provided as required.
9. Biobean
Bio-bean is a clean technology company that recycles waste coffee grounds into advanced biofuels. According to Bio-bean, the UK produces 500,000 tonnes of waste coffee grounds each year. Coffee grounds make restaurants' bins heavier and increase waste management collection fees. Working with existing waste management and logistics infrastructure, Bio-bean collects coffee beans from businesses ranging from large to small across the UK. Once the coffee grounds are transported to their factory in Cambridgeshire, they are conditioned and dried which rejuvenates them for reuse in products that benefit both people and the environment. Straightforward and efficient coffee recycling allows you to improve on your bottom line whilst becoming more sustainable in the process.
Training your teams
10. Giki
Giki is an online employee sustainability training and dashboard for greener businesses. Its online platform allows companies to take practical steps towards increasing their sustainability as well as their image in the wider world. It lets managers create an employee sustainability program quickly and easily.
Giki helps businesses in understanding their environmental footprint, implementing simple and easy steps to reduce it, and champion their successes. Being able to choose from over 100 different climate positive steps that can be tailored to their budget and lifestyle, Giki Pro can help encourage healthy competition amongst teams, encourage conversations around sustainability in the workplace and help to reduce each individual's footprint on the environment.
For more support and advice surrounding hospitality tech, visit our 'Spotlight on... Technology' page.